Meet the Western Treatment Plant, a place of historic and cultural significance. It sustainably treats half of Melbourne's sewage, and doubles as a thriving ecosystem and internationally-recognised bird habitat.
Discover more about this world-class facility in Melbourne's western suburbs – whether online or in-person, through our educational tours and virtual excursions.
Bookings for 2021
We're currently taking bookings for guided virtual tours of the Western Treatment Plant. These offer breathtaking panoramas of the site – without needing to organise a bus!
In 2022 we look forward to opening our new education facility for tour groups, Cocoroc, along with an updated education program. To stay informed about the new facility, tours and water education, subscribe to our WaterEd newsletter.
Get to know us
Roughly the size of Phillip Island, the Western Treatment Plant has evolved as Melbourne has grown to become a world leader in environmentally-friendly sewage treatment. It's located in Werribee, half an hour from the city, just off the Princes Freeway.
Sewage treatment facilities are only a fraction of the vast site: discover the variety of natural habitats that support diverse plant, animal and reptile species – some that are critically endangered.
Watch this video for an overview about the Western Treatment Plant:
Sustainable sewage treatment
Read about the sewage treatment process for the Western Treatment Plant, the first in Victoria to produce Class A recycled water: the highest standard. 
Renowned bird habitat
The Western Treatment Plant is home to nearly 300 bird species – some of which travel all the way from Siberia – and was declared an internationally-significant wetland for waterfowl in 1983 under the Ramsar Convention.
History and culture
Well over a century old, the plant (formerly known as the Werribee Sewage Farm) played a key role in Melbourne's early development. Learn about its important cultural heritage, and the historic worker township of Cocoroc.
Explore for yourself
Want to know more? There are a number of ways to see the Western Treatment Plant for yourself: in person, or online wherever you are.
At your own pace
View sweeping 360-degree panoramas of the vast site without leaving your seat, including special areas not able to be accessed in person.
Get started with our augmented reality (AR) app, or take our virtual tour for the full educational experience with informative annotations, photos and videos.
On a guided tour
Primary, secondary and tertiary students can now enjoy free virtual excursions or webinars led by our experienced educators, using stunning imagery from our virtual tour. These are designed to cater to the evolving needs of schools and universities and can be tailored to align with the curriculum.
Schools, universities and community groups can also experience guided tours of the site in person, complemented by a range of educational activities.
Virtual excursions and webinars
Improvements for the environment
An Environmental Improvement Plan has been carefully drafted to describe how Melbourne Water uses various processes to provide continuous improvement in environmental management at the Eastern Treatment Plant located in Bangholme and the Western Treatment Plant located in Werribee.
This plan defines the key high priority actions Melbourne Water is pursuing to achieve its various environmental goals.
If you have any queries on the plan, please contact the Customer Service Centre.
You may also like...
This ambitious 50-year strategy sets the direction for wastewater management in Melbourne for future generations.
Discover how we produce high-quality recycled water at our Eastern and Western treatment plants.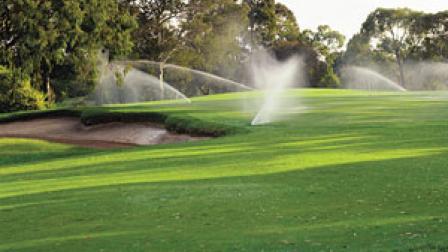 The plant treats sewage using a series of large ponds, called lagoons - producing 40 billion litres of recycled water each year.