Our sewerage system has provided world-class sanitation for over 100 years, protecting public health and the environment.
Sewerage in Melbourne
Greater Melbourne's sewerage is a network of over 3,000km of pipes and pumps, which are managed by Melbourne Water and local retail water companies. These safely transfer sewage from homes and businesses to treatment plants for processing, and are vital to the health of our environment, our communities and our families.
Melbourne Water's part of the sewerage network includes:
400 kilometres of sewers
3 main trunk sewers
9 pumping stations.
Maintaining the system
Our city is always changing with more and more people wanting to call Melbourne home. This is why we constantly monitor and maintain our sewerage network to keep it in good working condition.
This involves:
inspecting sewers through closed circuit TV
cleaning sewers
trimming tree roots to prevent blockages, using high-pressure water jets
major works and projects to replace ageing pipes or increase their capacity – including our $100 million sewer relining and manhole rehabilitation program.
Sewer spills
Although we have world-class sewerage, sometimes sewage can still overflow, or 'spill'. This happens when sewer pipes are blocked or broken by tree roots, fats or oils – or when sewers are too full after heavy rain. 
How you can help
Make sure you know what you can flush down the toilet or sink – and what you can't!
Don't flush:
fats or oils
dangerous chemicals
wet wipes or disposable nappies.
Tip: check that your stormwater plumbing isn't connected to the sewerage system.
Got it? Watch this video to test your knowledge:
You may also like...
Follow the history of Melbourne's sewerage, from open sewers and thunderboxes to sustainable resource management and recovery.
We're investing over $100 million in a four-year program to upgrade ageing sewer pipes and manholes across Melbourne.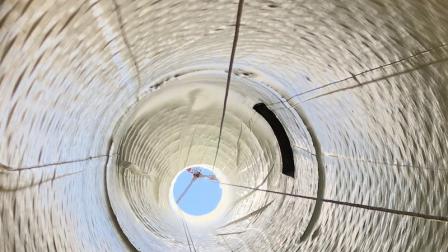 This ambitious 50-year strategy sets the direction for wastewater management in Melbourne for future generations.