We share the greatest backyard in Melbourne. Our iconic rivers and creeks are the lifeblood of Melbourne's natural landscape – they're what makes living here great.
At Melbourne Water, we manage 25,000 kilometres of waterways across Greater Melbourne as well as working with our partners to manage 33,000 hectares of surrounding open space. That's around 13,000 MCG ovals!
The work we do today ensures our rivers, creeks and open spaces remain healthy and clean into the future. We manage and look after these spaces by: 
cutting grass
controlling weeds
managing vegetation
collecting litter
assessing their condition (including safety and all abilities access)
The challenges facing our rivers, creeks and surrounding open space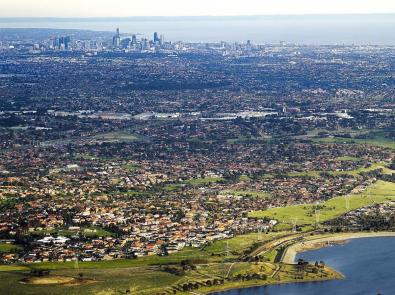 Our rivers and creeks provide places for us to exercise, relax, socialise and connect with nature – which are important for the liveability of our great city as well as the health and wellbeing of our communities.
However, Greater Melbourne is experiencing a period of profound change. Melbourne's population has been booming since the turn of the century. We've added 1.4 million new residents since 2001 – and we know that over the next 50 years our population is expected to grow to almost 8 million. 
This growth will continue to put pressure on the health of our rivers and creeks and their surrounding open spaces. This includes more litter reaching our beautiful waterways every day.
Each year Melbourne Water spends over $3 million cleaning litter from the city's waterways. In 2018–19, we removed almost 1,500 cubic metres of rubbish – that's half the size of an Olympic-sized swimming pool!
We're working to meet these challenges, but we can't do it alone. Litter is everyone's responsibility and we can all play a role in keeping our rivers and creeks beautiful. Let's keep them clean today, so we can all enjoy them tomorrow.
How we're taking action against litter
At Melbourne Water, we're investing in projects to understand why littering occurs, where it comes from, how it is transported, what threats it poses to our rivers and creeks, as well as identifying the most effective solutions.
View some of our great work on litter
What you can do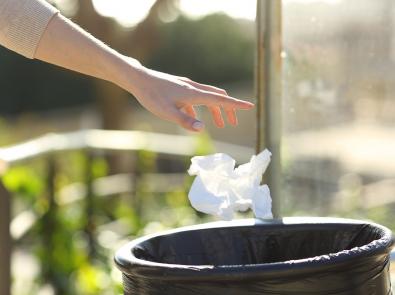 We're asking all Melburnians when they see litter around our waterways, to pick it up and bin it. Your simple everyday actions can make a huge difference to the health and beauty of our natural environment.
Each piece of litter you remove means one less piece that could end up in our waterways or Port Phillip Bay. Let's all do our bit so that we can continue to enjoy Melbourne's famous lifestyle in a city of beautiful and clean rivers, creeks and surrounding open spaces.
Visit our beautiful rivers and creeks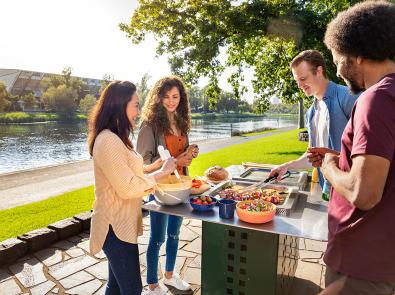 There are countless ways to enjoy our rivers and creeks – with many of them forming the backdrop to some of Melbourne's most iconic landmarks. Our waterways are a popular spot for local walkers and joggers and provide us with meeting spots to get together with family and friends. The beautiful landscapes also make them ideal for some time out from the hustle and bustle of urban life.
Looking for something to do this weekend? Why not visit one of our beautiful rivers and creeks?