COVID-19 UPDATE: Due to social distancing practices we are currently unable to provide our regular tours to Western Treatment Plant, but are now offering guided virtual excursions and webinars for students. You can also check out our self-guided virtual tour.  
Browse our Learning resources and tours and search by curriculum area or age level for tools and activities that can be delivered online.
Visit the Western Treatment Plant to experience its scale and environmental importance. Find out about pricing, how to book your visit, and tips to know before you go.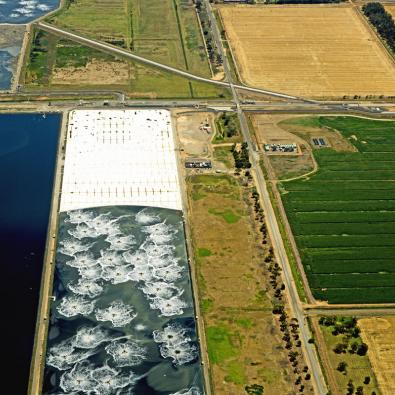 Book your visit
Weekday visits to the Western Treatment Plant are available to primary and secondary schools, tertiary students, and seniors and community groups by pre-booking on available dates.
If you need help booking, call us on 131 722.
Schools can complement their tour with educational activities, run by our education officers at the plant: be sure to browse through these before you book.

Tours will be cancelled on Total Fire Ban days and Extreme or Code Red Fire Danger ratings.
Primary and secondary schools
Primary and secondary school students can learn about the urban water cycle during a guided tour. This link takes you directly to the booking site, opening in a new browser.
Tertiary students, seniors and community groups
Guided Western Treatment Plant tours are also available to community and seniors groups, TAFE and tertiary students. This link takes you directly to the booking site, opening in a new browser.
Bookings for tertiary students,
seniors, community groups
Our virtual tour of the Western Treatment Plant is here! The tool has been created in line with the curriculum, so you can visit without leaving your home or classroom.
Pricing
The cost of each tour varies depending on group and tour type. Prices are quoted per person and are GST inclusive.
For school groups, each educational activity costs an additional $4.00 per student.
| Group type​ | Max. group size​ | Length​ | ​Cost | ​Min. booking fee |
| --- | --- | --- | --- | --- |
| Years 3-9    | 90​ | 1 hr​ | From $4.00 | $190 ​​ |
| Years 10-12​ | ​90 | ​2 hrs | ​$8.00 | ​$190 |
| ​Seniors | ​50 | ​2.5 hrs | ​$9.30 (includes morning tea) | ​$225 |
| TAFE, tertiary and community​ | 30​ | ​1-2 hrs | ​$8.00-$12.00 (depending on length of tour) | $225 |
A cancellation fee of $60 applies with less than five business days' notice.
Groups must supply a bus for the tour and ensure the bus company has an appropriate public liability insurance policy ($10 million minimum). 
Things to know before you go
Changes to education tours in 2020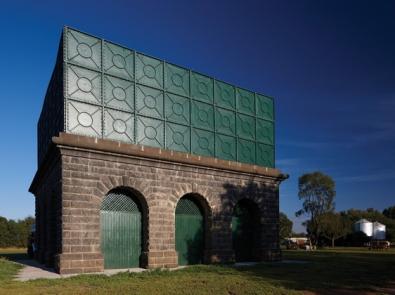 We have now relocated our administration building to the historic town of Cocoroc, but education tours will still use the Discovery Centre for the time being. Access is via Exploration Avenue off Geelong Road/Princes Highway, between New Farm Road and Newmarket Road.  
Once the new education buildings are complete, access will be via William Thwaites Drive and Metropolitan Farm Road. We will work closely with schools who would like to book a tour in the first and second term of 2020 to ensure the tours meet your needs.
A smaller number of tours will be held in the first half of 2020, in Term 1 and Term 2 (January–July). We will work with visitors to ensure these tours meet your needs. 
Safety
We are committed to the safety of all visitors to our sites. When visiting our tour sites, we ask that you strictly follow these safety rules at all times:
wear closed-toe, flat-soled shoes – sandals and thongs are not permitted on site
wear long pants/trousers
stay with your tour guide at all times while on tour
do not climb on or over railings
do not touch any machinery or equipment
do not run
The Western Treatment Plant treats sewage, which contains many micro-organisms including bacteria, viruses and parasites. When visiting the plant:
avoid contact with sewage and sewage-related products
wash your hands before leaving the plant or eating
do not eat or drink during the tour
wash any contaminated clothing separately to your normal washing
cover any open wounds, and report any minor cuts or abrasions that occur while onsite to Melbourne Water
wear appropriate clothing for all weather conditions as activities are conducted outdoors
Student supervision and discipline is the school's responsibility, and teachers and adults accompanying school groups should actively supervise students at all times. Students should not be unsupervised at any time.
We reserve the right to cancel a booked tour, and ask individuals or groups to leave the site immediately if any action or behaviour is unsafe. All tours will be cancelled on days of very poor or hazardous air quality.
Complete our venue and safety form
Download and return a signed copy of the relevant form when you arrive for your tour: