Enhancing life and liveability is our vision that guides everything we do. At Melbourne Water, we believe this is about making life better, healthier, safer, more enjoyable and enriching for everyone through our work.
Melbourne is consistently regarded as one of the world's most liveable cities. Melbourne Water is in a unique position to contribute to Melbourne's treasured liveability because of our assets, knowledge, connections and excellence in project delivery.
Our contribution to liveability
We aim to deliver our work in a way that realises multiple benefits for the community of greater Melbourne, and builds a lasting liveability legacy for future generations to enjoy.
Our work contributes to:
public health outcomes through providing the clean water and reliable sanitation that people depend on. 
public safety through our flood and drainage services, delivered in partnership with local government, the State Emergency Service and other organisations. 
Melbourne's iconic network of parklands, creating active transport links through shared paths along pipe tracks and creek corridors. 
urban cooling through shade along waterways and other open spaces. 
passive and active recreation opportunities, on land and on water. 
community connection, cultural understanding, and a sense of place by providing access to our many beautiful waterways. 
To find out more about our commitment to enhancing liveability, or see examples of our work in action, download our Liveability Brochure:
Enhancing Life and Liveability: Case studies - June 2021 (4.07 MB, PDF)
Contact us
If you are interested in pursuing a partnership opportunity to deliver great liveability outcomes, please get in touch:
You may also like...
View some of the ways we're using our land to deliver great liveability outcomes for the community, working in partnership with others.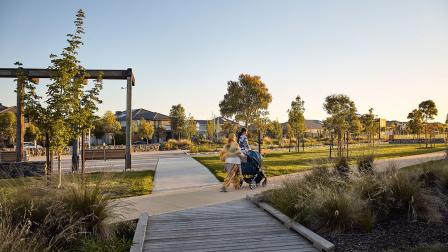 Learn how we're shading, cooling and greening Melbourne's spaces to help maintain liveability in a changing climate.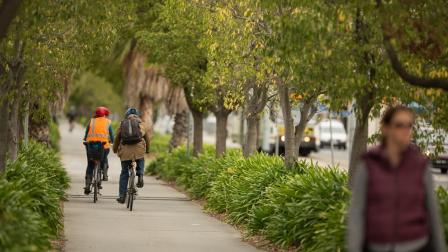 Find out how you can use our land for community projects that enhance liveability, or for individual or commercial use.