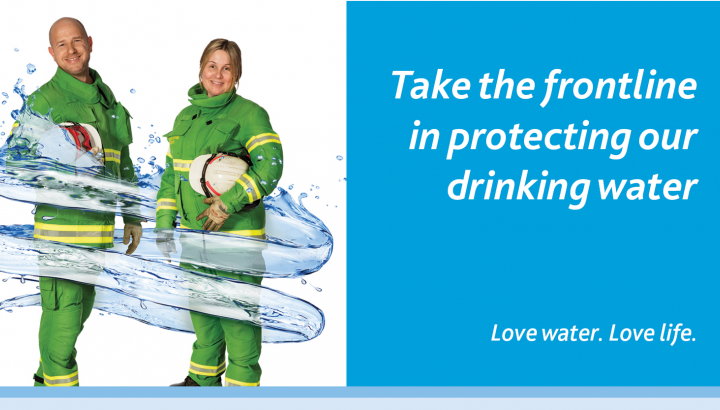 Take on a summer challenge unlike any other - become a Melbourne Water seasonal firefighter.
As a Melbourne Water seasonal firefighter you will play a key role in protecting our water catchments, flora and wildlife. You will be on the frontline as a first responder for bushfires as well as playing a vital role in the prevention of fires.
We advertise our seasonal firefighter roles from August, for our depots in:
Healesville
Warburton
Thomson
Who can become a Melbourne Water firefighter?
We're looking for men and women from all walks of life who are community minded and love the outdoors. If you are a sound decision maker and looking for a unique challenge then a seasonal firefighter role could be for you. As well as a frontline responder, you will be involved in fire prevention activities including, land management, water supply maintenance and general maintenance.
Applicants are required to undergo:
national police record check
phone and face to face interviews
psychometric testing
medical test
fitness test
Successful applicants will receive general fire fighting training.
Fires are unpredictable, so the ability to be on standby during employment hours is essential for this role. For Healesville and Warburton you'll need to be able to respond in 20 minutes (max) and within 30 minutes (max) for Thomson.
Fitness test
Task based assessments will be carried out simulating the kinds of field work you'll do; this includes carrying 20kg over 4.83kms in under 45 minuntes. 
As a Melbourne Water firefighter you will need to be prepared to:
work as part of a team
work in a wide range of outdoor, potentially stressful, environments for extended periods (including overnight)
perform a variety of physical tasks including using hand tools, power tools and lifting and carrying equipment
work in environments where you may be exposed to heat, smoke, dust, chemicals, high levels of noise, limited visibility and limited mobility
wear personal protective equipment provided
travel in/operate vehicles and machinery in a variety of terrains, day or night for extended period and sometimes travel in aircraft
travel to other parts of Victoria and interstate and work and camp in remote locations for extended periods
use senses (sight, sound, touch) to help make decisions
maintain personal safety as well as the safety of those around you.
Fitness and how to increase your fitness
Thinking of training up for selection? Check with your doctor before starting any new fitness training program or dramatically increasing the one you are involved in if you:
are over 40 years of age
have experienced faintness, light-headedness or blackouts
have experienced unusual heartbeats such as skipped beats or palpitations
have ever been told that your blood pressure is abnormal
have high cholesterol
have ever had heart troubles or a heart attack
have a family history of heart problems
have any major illnesses
Make sure that any program that you undertake has warm up, conditioning and cool down phases.
Never exercise if you're feeling unwell or in pain
Stop any exercise that causes pain immediately and see a doctor
Keep a record of what you have achieved with goals set along the way.
Also always check your heart rate while you are exercising. As a guide, in training your heart rate should be around 75% of the maximum, which can be calculated by (220 – age) x .75 = training heart rate.
The recommended minimum number and length of training sessions are:
30 minutes, two to three per week to maintain fitness
30 minutes, four per week to increase fitness
Sign up now
Applications for seasonal firefighters opens August to September. The role begins in November through to April the following year.
If you are ready to take up the challenge you can