The Western Treatment Plant is a place of historic and cultural significance. It sustainably treats half of Melbourne's sewage, and is a thriving ecosystem with an internationally recognised bird habitat. Find out more about this world-class ecosystem in Melbourne's western suburbs.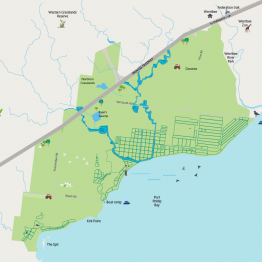 Where it's located
Located in Werribee, the Western Treatment Plant sits on roughly 10,500 hectares of land. It is half an hour west of Melbourne, nestled along the coastline of Port Phillip Bay.
Visit the Western Treatment Plant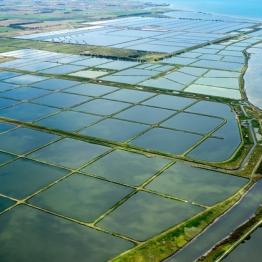 Sewage treatment process
Read about the sewage treatment process for the Western Treatment Plant, the first in Victoria to produce Class A recycled water: the highest standard.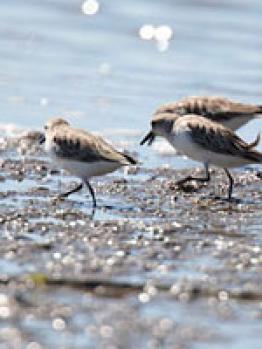 Much more than a 'poo farm'
Did you know the sewage treatment facilities make up a small portion of the vast site? There are a variety of natural habitats, which together support diverse plant, animal and reptile species — some that are critically endangered. It is home to some of the most rare frog species in the world, and was declared an internationally significant wetland for waterfowl in 1983 under the Ramsar Convention.
Western Treatment Plant birdwatching
A very rich history
Discover the site's important indigenous and European cultural heritage values, including places of Indigenous spiritual significance and the historic sewage farm workers township site of Cocoroc.
 
Improvements for the environment
Melbourne Water is working hard to improve our environmental performance in the wastewater treatment field. An Environmental Improvement Plan has been carefully drafted to describe how Melbourne Water uses various processes to provide continuous improvement in environmental management at the Eastern Treatment Plant (ETP) located in Bangholme and the Western Treatment Plant (WTP) located in Werribee.
This plan defines the key high priority actions Melbourne Water is pursuing to achieve its various environmental goals; however, it does not attempt to capture all of the initiatives in place.
If you have any queries on the plan, please contact the Customer Service Centre.
You may also like...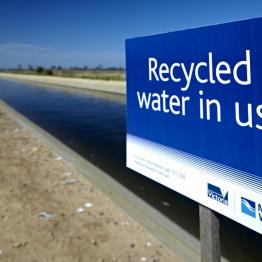 Recycled water
Discover how highly treated wastewater can be recycled for non-drinking purposes, an important resource as we secure Melbourne's water supply for the future.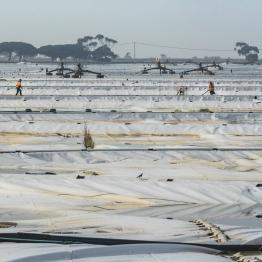 Upgraded biogas covers deliver more renewable power at Western Treatment Plant
Did you know the Western Treatment Plant produces biogas to power the site?