Citizen scientist frog monitors are helping assess the impact of billabong watering trials designed to improve hydrology and aquatic habitat .Read this case study to learn more.
Sustainable Development Goals:
Goal 15: Life on land
 
Background
As a result of regulating the Yarra River and its largescale diversion of water, floodplain billabongs between Templestowe and Kew have become disconnected from their natural river environment.
With the river banks no longer experiencing regular flooding, many of these billabongs are unable to function as reliable breeding grounds for wetland and aquatic animals such as frogs, which depend on these regular flooding events.
Project focus
To address this issue, we carried out a number of billabong watering trials throughout 2018/19 to progressively improve the hydrology (movement of water) and aquatic habitat of some of these billabongs – and potentially improve the Yarra's water quality.
Monitoring was undertaken to understand how changes to the hydrology of billabongs influence the distribution, variety and population size of frogs along the floodplain. To support this effort, citizen scientist frog monitors were enlisted through our Frog Census program.
Since its inception in 2001, the Frog Census program has collected significant amounts of data in the lower Yarra area. More recently, the introduction of the Frog Census app has enabled citizen scientists to record frog calls and input other data into their phones. This information is then sent to us and checked by ecologists using the baseline data against which the new data is compared.
Outcomes
The monitoring program has delivered positive results. Early data show that watering of the billabongs increases the abundance of frog calls. It has also highlighted the increase in abundance of the banana box frog, first detected in the area in the early 2000s. This assessment was largely due to citizen scientists conducting a number of site visits to billabongs before and after watering, particularly after high-rainfall events, to collect data.
To increase awareness of the importance of frogs to our environment, and to introduce the wider community to the benefit of environmental watering of billabongs, community group members have also helped stage 'Frog Nights' at the billabongs before and after watering. Boroondara City Council has strongly supported these initiatives with two engagement events, each attended by over 100 people, held at Willsmere Billabong in Kew.
You may also like...
Volunteer for our citizen science frog monitoring program, and record frog calls to help conservation efforts.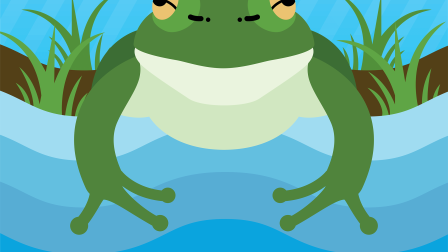 Protect your local waterway with our Waterwatch citizen science programs: count frogs, platypus or waterbugs, test water quality or take part in litter action.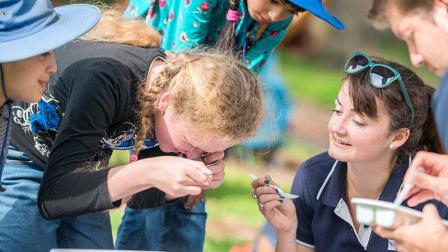 This report outlines Melbourne Water's unwavering commitment to advancing sustainability through the United Nations Sustainable Development Goals (SDGs).