The Waterways and Drainage Charge funds a range of programs to protect and improve the health of our rivers and creeks. It also provides regional drainage services, flood protection and flood warning systems throughout the Port Phillip and Westernport region.
2021 Price Submission
Following extensive engagement with our customers and community, we're now finalising our Price Submission in preparation for lodging with the Essential Services Commission in October 2020. Our Submission will inform our services and prices for 2021 to 2026 – including services funded by the Waterways and Drainage Charge. To view the latest updates visit our Price Submission engagement hub.
Enhancing waterways.
Building resilience to flooding.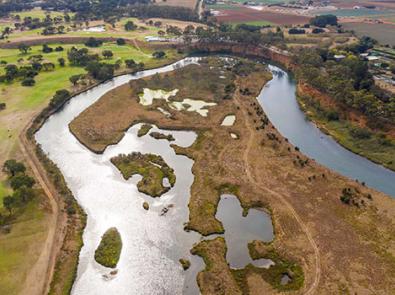 Melbourne Water is responsible for maintaining and improving our waterways, and providing flood prevention, response and recovery initiatives across greater Melbourne:
Healthy waterways support biodiversity, provide spaces for recreation and relaxation which improves community health and wellbeing, and contribute significantly to cooling urban areas. 
Flooding is our most expensive natural hazard. While not all of our region is flood-prone, flooding anywhere affects resourcing for emergency services, disrupts roads and transport routes, increase insurance costs, and pose considerable personal safety risks for people involved in flood recovery.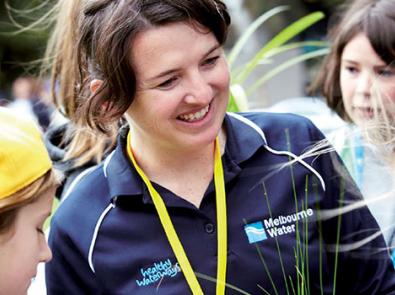 What we've done in 2018-19
Check out the Waterways Local Updates for the waterways and drainage projects completed in your council area last financial year. 
Read your Waterways Local Update
Who receives the charge
Originally known as the Drainage Rate, the charge has been levied on property owners within our old operating area since the 1920s.
In June 2004, the Victorian Government released its Our Water Our Future action plan to secure the State's water resources for the future. A key action from this was the extension of our waterways and drainage boundary by more than 5000 square kilometres to cover the majority of the Port Phillip and Westernport catchment. The region now extends from high up in the Yarra Ranges across to Ballan in the west, right across to Tarago in the east, and includes Phillip Island and the Mornington Peninsula in the south.
Approximately 2.1 million property owners are now levied the Waterways and Drainage Charge, which applies to all serviced properties located within this waterway management district and is collected by your local water corporation on our behalf.
Because everyone benefits from healthy waterways and a safe and reliable drainage system, spreading the costs across the whole region is the fairest possible approach.
Our program of works
Download answers to frequently asked questions, or read the Waterways and Drainage Investment Plan for the program of works we undertake.
Frequently asked questions 
Waterways and Drainage Investment Plan
The Waterways and Drainage Investment Plan guides how we maintain and improve the rivers, creeks and estuaries of our region, protect and prepare the community for flooding, and manage stormwater in the region over a five-year period.
Prices from 1 July 2020 to 30 June 2021
Residential
The residential Waterways and Drainage Charge is billed to all residential properties located with the Urban Growth Boundary (UGB) including any extensions made to the UGB from 2010. About 1.9 million residential property owners currently pay the Waterways and Drainage Charge, which has existed since the 1920s (it was previously called the Drainage Rate).
Urban areas within the UGB generally benefit from our drainage and flood protection services as well as our waterway services. Most of the major pipe and channel drainage systems benefit properties within the UGB.
| | |
| --- | --- |
| Residential charger per annum | $104.32 |
Non-residential
All properties within the UGB and major airports that are not classified as residential are treated as non-residential for the purposes of applying the Waterways and Drainage Charge. These are broad in their nature and include commercial operations like warehouses, factories, shops, office buildings, hotels and airports.
Non-residential customers inside the urban growth boundary pay a charge based on the value of their property (Rate in $Nav) subject to a minimum charge of $156.72.
Except for properties included in Melbourne Water's service area which was extended in 2005 (including all properties within the shire of Mornington Peninsula) and properties located in the extension of the UGB since 2010, these properties are only subject to the minimum charge of $145.36.  
| Non-residential​ | ​Charge/Rate |
| --- | --- |
| Minimum charge (per annum)​ | $156.72 |
| Rate in $ NAV (cents per annum)​ | 0.4447¢ |
Rural
The rural Waterways and Drainage Charge is billed to customers living within our Waterways Management District, but outside the current UGB. Rural areas mostly benefit from our waterway services and some aspects of flood protection. Because of this, a lower charge is billed to rural customers to reflect the lower level of drainage and flood protection services compared to urban customers.
| | |
| --- | --- |
| Rural charge (per annum):  | $57.28 |
Additional service areas
Special drainage charges are applied to property owners in the Patterson Lakes and Koo Wee Rup–Longwarry Flood Protection Districts for works and services that relate specifically to these areas.
Patterson Lakes
User pays prices are applicable in the Patterson Lakes special drainage area for higher levels of services provided in the Tidal Waterways communities and the Quiet Lakes communities of Lake Legana and Lake Illawong.
Prices charged to individual properties in the Tidal Waterways will depend on type of mooring allocation residents hold. All residents with a mooring allocation will be charged annual maintenance costs.
An annual Bore Flushing price is charged to individuals properties within the Quiet Lakes that border either Lake Legana or Lake Illawong.
Koo Wee Rup–Longwarry Flood Protection District
Landowners in the Koo Wee Rup–Longwarry Flood Protection District pay a special precept rate which funds the drainage services provided exclusively in the area. The Koo Wee Rup–Longwarry Flood Protection District was once a swampland, which was drained in the 1800s. Purpose-built drainage infrastructure has enabled people to live and farm in the district and helps to protect the area from floods.
Properties in the district do not pay the general Waterways and Drainage Charge that applies to properties in the other parts of Melbourne Water's operating region.
Pricing reform in the Koo Wee Rup–Longwarry Flood Protection District commencing in 2013 and concluding in 2023 will see Divisions A and B replaced with a single cost reflective price. The previous rates in the 1990 Net Annual Value terms have been replaced with unique price paths for individual properties to transition to the single cost reflective price. During this period the cost of service will be subject to annual CPI adjustments less 1% for service efficiency targets.