Hero Image

Learn how to identify frogs and the role frogs play in farm ecosystems. It will be 'Ribbiting.'
Melbourne Water is inviting community members to come along and learn about the importance of frogs in farm ecosystems and how to participate in Citizen Science by identifying frogs with the FrogCensus app. It will be a 'Ribbiting' evening for conservation.

Leesa Riley Program, Lead Community Connections at Melbourne Water said, "Join us for an evening of education and discovery as we delve into the world of frogs."
This event is presented by David De Angelis, an ecologist/zoologist with over 17 years of experience in the field. David has a keen interest in the ecology and conservation of reptiles and frogs and has surveyed for several threatened species over the years.
"Following the presentation, we will embark on a guided walk to a wetland area, where we will listen to frog calls and identify frogs at dusk. This hands-on component will provide participants with an opportunity to apply what they have learned and gain practical experience in identifying distinct species of frogs," added Leesa Riley.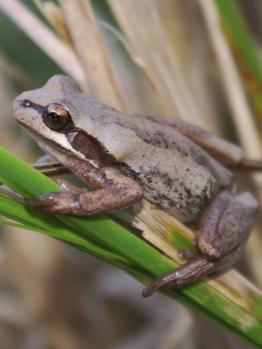 Additionally, participants will learn how to contribute citizen science information to the FrogCensus app. By participating in this citizen science initiative, individuals can make a valuable contribution to conservation efforts and help researchers gather important data on frog populations.
"Frogs play a significant role in waterway and wetland ecosystems and are easily affected by changes to their environment. By helping us collect far more data than otherwise possible, you will be shaping decisions on waterway health," added Leesa Riley.
Light catering will be provided during the event, ensuring participants stay refreshed and fuelled for learning. Please dress appropriately for outdoor evening conditions, including enclosed shoes and suitable clothing. A biosecurity foot bath will be in place to ensure everyone's safety.
You do not need to be a frog expert to participate – all you need is an interest in wildlife and a desire to contribute. You will be equipped with the necessary tools and knowledge to identify frogs in your area, and you will also learn about the vital role they play in farm ecosystems.
Register for Fantastic Frogs on Farms - Woori Yallock or Fantastic Frogs on Farms - Dixons Creek before Wednesday 22 November.
These events are free to attend. Do not miss this chance to learn more about frogs and contribute to the conservation efforts surrounding these fascinating creatures. 
Learn more about the FrogCensus app.
For media enquiries, please contact: 
Sandra Aloi, Senior Media Advisor 
   03 9679 7004
   [email protected]