Each month, we assess the annual volume of water that is likely to be available from the Melbourne water supply system: Thomson River, Yarra River, Tarago and Bunyip Rivers and Silver and Wallaby Creeks.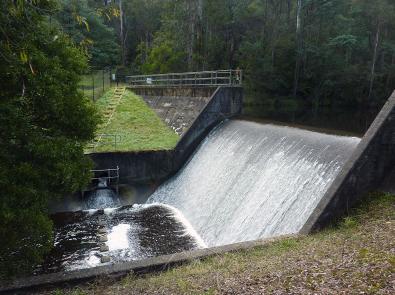 We use this monthly assessment to make allocations to:
Barwon Water
City West Water
South East Water
South Gippsland Water
Western Water
Westernport Water
Yarra Valley Water (holders of the Greater Yarra System – Thomson River Pool Bulk Entitlements)
The annual volume – seasonal determination - is based on an estimate of inflows to storages, commitments to environmental flows and likely demands.
The allocations will be updated throughout the year and are expected to increase each month, as water flows into storages.
This process follows changes to the framework of allocating and using water entitlements in Melbourne, effective 1 July 2014.
All available water stored in the Melbourne water supply system on 30 June 2014, was assigned to individual water accounts held by Melbourne's water retailers, the four regional water businesses, the Victorian Environmental Water Holder and Southern Rural Water. 
Victoria's water entitlement framework:
external site
How seasonal determinations work
The seasonal determination is the percentage of the entitlement volumes that are available under the current resource conditions.  
Water allocations from Victorian water supply systems are determined using a water budget from the seasonal determination analysis.
This water budget calculates how much water is in the dams and the expected inflows. Available water in the budget is used to meet commitments including:
water for the environment
water in the water corporations' accounts (including allocations already made in the current year and water allocated, but not used, in previous years)
losses from storages and the transfer system
The water budget calculations are reviewed at the start of each month. The available water resources are distributed between the entitlement holders based on the relative size of their entitlement volumes.
Seasonal determination: 1 May 2020
2019/20 seasonal determination for Greater Yarra System – Thomson River Pool is 75% (1 May 2020). The May 2020 seasonal determination has increased by 5.9% from the previous month.
The next updated determination will be announced on 7 June 2020.
For long-term water security, Melbourne retailers hold considerable quantities in reserve including unused water allocated in previous years.
You may also like...
Water storage and use
See our daily water storages and more, including average catchment rainfall, flow into water storages and Melbourne's total water use.
Water Outlook
A water outlook for 2020 was issued by the retailers and Melbourne Water on 1 December 2019. This document provides an update of the security of the Melbourne water supply following the traditional filling season over winter.