The Western Treatment Plant is one of the most popular sites for birdwatching in Victoria, with 284 species recorded at the site. You must apply for a permit to birdwatch at the plant.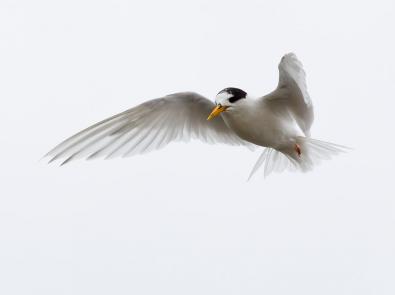 To access the site, you need to:
have a current permit and access key (if required)
be 18 years or older to be eligible for a permit
register with us each time you intend to visit.
To do this, call +61 3 9325 2525
have access to a car to reach the vast permit areas
use your permit for only one car per visit (the driver and up to four guests)
wear long sleeves, long pants and closed shoes when onsite
have a mobile phone when onsite
Permit types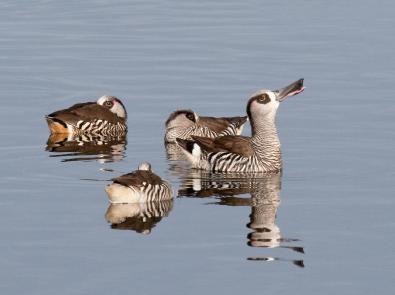 The Western Treatment Plant has two types of birdwatching permits:
long-term permits
short-term permits (for once-off interstate and international visitors).
Long-term permits
Long-term permits are valid for two years from the date of application. 
A long-term permit costs $20 and an access key is available for a refundable deposit of $50. 
They are available for the general and special access areas marked on the birdwatching access map below.
 
General access
Special access
Areas

Lake Borrie and Lake Borrie foreshore
Little River bird hide
Western Lagoon
T-Section Lagoon
Paradise Road Ponds
Austin Road bird hide
Austin Road Ponds
Ryans Swamp
views of The Spit Nature Conservation Reserve (from the coastal road)

General access area plus an area close to our sewage treatment works, which includes:

conservation ponds
Borrow Pit
Walsh's Lagoon

Entry points
Gates 1 to 6
Gate 8, plus Gates 1 to 6 for general access area
If you are applying for a special access area permit, you must attend a one-hour health and safety induction at the Western Treatment Plant before the permit can be issued. 
Short-term permits
Note that short-term permits are only given to once-off visitors from interstate and overseas, who must provide valid identification.
Access keys must be returned before 4pm on the same day they are issued.
Application and payment
First, read this documentation
Before you apply for a birdwatching permit, make sure you read and understand the following documents:
Remember: A permit and an access key is required to access the site. Permit only (no key) applications are only available in some circumstances.
Apply for your birdwatching permit
Apply and pay online, below, for a long-term or short-term birdwatching permit, permit renewal or replacement key. We accept online credit card payments.
Please allow up to 28 days for processing and postage for your birdwatching permit. The two-year permit begins when you receive it.
Collect your permit
Depending on your chosen permit type, this is how you can collect it:
Permit type
Collection method
Long-term permit (general access)
Your permit and access key will be mailed to your postal address via registered post.
Long-term permit (special access)
 
You must attend a site health and safety induction before you can receive your permit and access key. We will contact you to arrange an appointment once we receive your application.
Short-term permit

Bring valid identification and collect your short-term permit and loan access key from either:

Werribee Visitor Information Centre (located at the Werribee Zoo)
Werribee Open Range Zoo, K Road Werribee, Victoria 3030
Monday to Sunday, 9am–5pm
(03) 8734 6006 or email [email protected]

Long-term permit renewal

Your renewed permit will be mailed to your postal address.
Ready to apply?
Apply for your Western Treatment Plant birdwatching permit now: 
 
Contact us
To register your birdwatching visit, call +61 3 9325 2525.
For birdwatching queries, please email [email protected] or call 131 722.
Postal address
Melbourne Water
Western Treatment Plant
PO Box 4342
Melbourne VIC 3001