The Melbourne Water System Strategy describes the challenges we face and actions we'll take, in order to meet the needs of our customers and the community over the next 50 years.
Purpose
The Melbourne Water System Strategy presents a system view of water resource management across Melbourne and the surrounding region over the next 50 years.
It addresses the requirements of the Statement of Obligations issued by the Minister of Water, and the associated Guidelines for the Development of Urban Water Strategies and the Melbourne Water System Strategy prepared by the Department of Department of Energy, Environment and Climate Action.
Tackling the challenges 
We face a number of challenges as we look toward 2065, namely: 
our growing and changing region 
our changing and variable climate.
This strategy explores these challenges, and outlines an adaptive portfolio approach to meeting these challenges:
making the most of the water supply system
using water efficiently
using diverse sources of water
optimising the water grid and market.
This will ensure the Melbourne water system continues to support a prosperous and liveable city.
Download it now
Want to know more? Download the Melbourne Water System Strategy now:
How we're working collaboratively
In addition, read Water for a Future-Thriving Melbourne for an overview of how Melbourne's metropolitan water industry is working together to secure water supplies for the next 50 years:
You may also like...
Population growth and climate change are creating a new normal for our water supply. Let's talk about the key issues.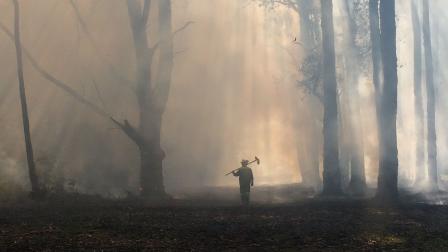 Melbourne's water corporations are working hard with government and a range of other partners to secure our water supply.