Hero Image

'Sugar' the sheep found after 6-months in Sugarloaf Reservoir
Sugar, the beloved sheep who had been missing for over six months in Sugarloaf Reservoir in Melbourne's north-east, has finally been captured, thanks to the dedicated efforts of a team of volunteers led by Melbourne Water's Water Supply Operator, Georgia Duncan. The rescue operation was supported by Forever Friends Animal Rescue Sanctuary and Vets for Compassion.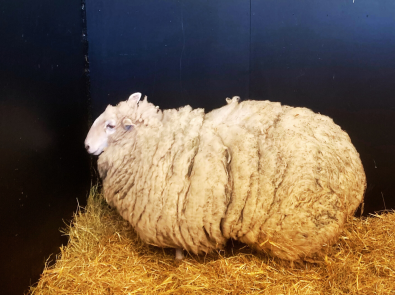 For many weeks, Melbourne Water's dedicated team of volunteers meticulously planned and executed a successful operation to safely capture 'Sugar'. Their expertise in handling such situations, combined with their deep commitment to enhancing life and liveability in the community, ensured that the rescue mission was a resounding success.
Georgia Duncan said, "Recognising the importance of ensuring the safety of all animals and preserving wildlife in the community, the team of volunteers promptly sprang into action to rescue the stranded sheep".
Through the combined efforts of Melbourne Water, Vets for Compassion, and Forever Friends Animal Rescue, Sugar's story has brought hope and joy to many.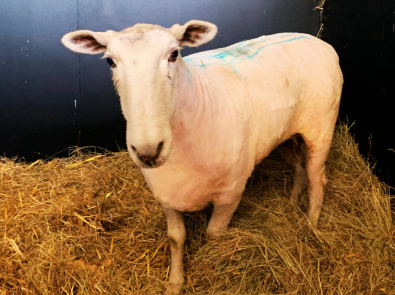 Sugar will now be temporarily rehomed to Forever Friends Animal Sanctuary in the Yarra Ranges, which is known for its exceptional care and dedication to animal welfare. She will be examined by the team of skilled veterinarians from Vets for Compassion and sheared by the team at Shear Delight. The growth of Sugar's wool over the past few months makes it crucial to ensure his well-being through proper grooming and veterinary care.
"The successful rescue of 'Sugar' the sheep exemplifies Forever Friends' commitment to the wellbeing of the most vulnerable animals," said Sanctuary Manager, Lachlan Barnard.
Vets for Compassion's Operations Manager, Nicole de Haan, added, "Sugar's successful rescue serves as a reminder of the importance of community involvement in safeguarding and protecting animals in need".
Melbourne Water will continue to share its resources and expertise in safeguarding the natural habitats and wildlife within the community. Each year, Melbourne Water encourages its employees to volunteer at animal welfare clinics across the state, on two days of paid leave. This not only contributes to animal welfare but also to the local community.
For further updates on Sugar's progress and to support his recovery journey, please visit the Forever Friends Animal Rescue website: foreverfriends.org.au or Vets for Compassion website: vetsforcompassion.org
 
For media enquiries, please contact: 
Sandra Aloi, Senior Media Advisor 
      03 9679 7004
       [email protected]