Hero Image

New Melbourne Water Board Chair comes full circle
Greg Wilson started working for Melbourne Water 43 years ago, this week, after some time away, his career has come full circle returning as Chair of the new Board.
Earlier this month, the Victorian Government confirmed the new Melbourne Water Board introducing a new Chair and four new Board members - as part of a standard programmed cycle of Board renewal.
Commencing their Board term on 1 October, Greg Wilson is fulfilling the role of Chair, with Monique Conheady, Binda Gokhale, Freya Marsden and Cameron Myrtle joining returning Directors Anita Roper, James Atkins, Fiona Rowland and Andrew Cairns. Melbourne Water Managing Director Nerina Di Lorenzo completes the Board.
Mr Wilson started his Melbourne Water career in January 1980, working in a number of administration roles through to the mid-1990s. Following this, over the next three decades Mr Wilson worked with the Department of Premier and Cabinet, he was the Secretary of Justice and Recreation, the Deputy Secretary (Water Sector) in the Department of Sustainability and Environment, to name a few, and enjoyed time on a number of Boards.  
With extensive emergency management sector experience, Mr Wilson has been the Chair of the Country Fire Association, the Victorian State Emergency Service, the Traffic Accident Commission, the Victorian Essential Services Commission, and now Melbourne Water.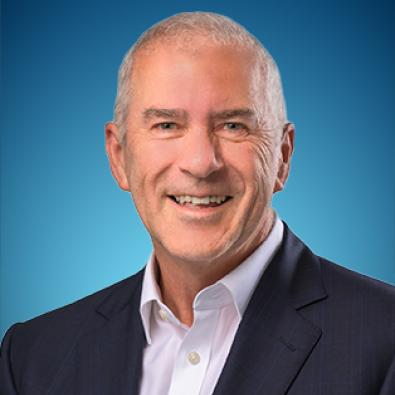 "Starting at Melbourne Water straight out of high school, and being involved in water reforms over the course of my career, I'm excited to return in this position to help support Nerina and the Melbourne Water team to achieve our strategic and operational priorities," Greg Wilson said.
"This is very much a stewardship role. I obviously have a lot of experience in the water sector, and I've worked across the public sector in various senior leadership roles, so I feel I can contribute great value to the Board.
"I'm looking forward to discovering the challenges and, with my broad experience, help to support solutions that benefit our communities and the environment."
Melbourne Water Managing Director Dr. Nerina Di Lorenzo welcomes Mr Wilson and the new Board members and is looking forward to working with them on projects that make a positive impact.
"Melbourne Water is delighted to welcome new Chair, Greg Wilson and incoming Directors Monique Conheady, Binda Gokhale, Freya Marsden and Cameron Myrtle to the Melbourne Water Board, joining returning Directors James Atkins, Andrew Cairns, Anita Roper and Fiona Rowland," Dr. Nerina Di Lorenzo said.
"I look forward to working together with them to continue to deliver meaningful outcomes to the community we serve and tackle the challenges we face in this decade that matters."
The Melbourne Water Board Charter sets out the authority, responsibilities, membership and operation of the Board of Melbourne Water. It incorporates principles of good corporate governance and practice that accord with applicable laws.
The new Board appointees replace outgoing members Prof. John Thwaites (Chair), Kathleen Bailey-Lord (Deputy Chair), Russell Anderson and Robyn McLeod.
For more information on the Board click HERE
Media Contact