Key strategies and plans that guide our objectives, actions and targets over the mid- to long-term.
Corporate Plan 2018/19 to 2022/23
Our corporate plan states our business objectives, key activities and performance targets for the financial year and four years that follow, in line with section 248 of the Water Act 1989 (Vic).
Flood Management Strategy 2015
The strategy for the Port Phillip and Westernport region outlines how flood management agencies will work together to manage flood risks and increase community preparedness. An advisory committee oversees its implementation.
Drinking water quality strategy
Safe and secure water supply services fundamentally underpin life and liveability in Melbourne and the surrounding region. The water supply system has been providing these services to Melbourne for over 120 years. Melbourne Water's Public Health Policy underpins the implementation of our Strategic Direction by protecting public health through the provision of safe services. The Drinking Water Quality Strategy (DWQS) is a functional strategy and outlines the initiatives and action programs required to deliver the following outcomes:
the community continues to receive safe, secure, affordable, world-class drinking water
source waters are managed to ensure the provision of affordable and high quality drinking water now and into the future
our customers understand and value our leadership and innovation in managing our drinking water sources
The DWQS helps to deliver on our commitments under the Healthy People pillar in the Melbourne Water Strategic Direction, ensuring we meet service levels and legislative obligations over a 20 year timeframe.
The fundamental principle underpinning this strategy is that Melbourne Water must continue to provide the community, with safe, secure world class drinking water. This needs to be achieved at the most economical means whilst meeting existing and future challenges:
maintaining existing system performance – ensuring our inherited legacy of a low cost/low treatment system is protected for current and future generations
growth – increasing risk of incursion on to closed catchment sources and also providing the opportunity to use economically-attractive alternative sources proving effective water quality controls are in place
climate change – impacting on the quality and availability of source water
changing regulatory standards - adoption of health-based targets will lead to enhanced examination of our system barriers and may lead to improvement requirements
Melbourne Sewerage Strategy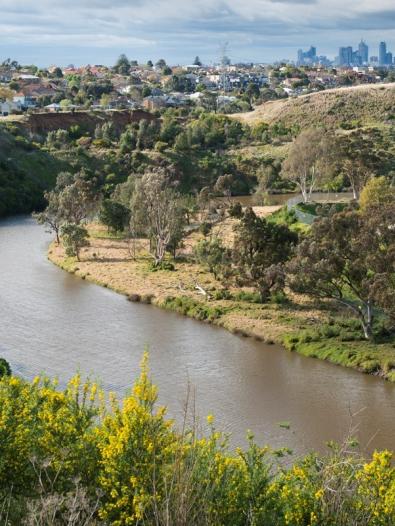 The Melbourne Sewerage Strategy is an ambitious 50-year strategy that has been developed collaboratively with Melbourne's water retailers – City West Water, South East Water, Western Water and Yarra Valley Water. As Melbourne's water industry, we want to ensure that Greater Melbourne's sewerage system continues to provide valuable services to the community in the future as it does today.
This strategy sets the direction for waste water management in Melbourne for future generations:
enabling key decisions to be made that ensures the system will adapt and change in response to future challenges and opportunities
outlining where policy and regulation can enable us to achieve our vision for 2070
providing a framework to facilitate timely decision-making that progressively moves us towards achieving our vision and goals.
The strategy explores the sewerage system's role in a water sensitive city and in Melbourne's waste management, outlining how the system will be managed to enhance its contribution to public health and the environment, and provide valued and affordable services to the community in the future.
Our vision
Melbourne's sewerage system has the potential to deliver enhanced value through contributing to our city's liveability. To do this, our vision is for:
A resilient and adaptable system that supports thriving, healthy communities and a liveable, flourishing environment.
Our goals
Although aspirational, our goals are underpinned by the fundamental principle of ensuring affordability for our customers and community. By 2070, key features of our sewerage system will help to achieve the following goals:
enhance human health and wellbeing
enhance the environment
leverage resources
foster community stewardship
an enabling policy and regulatory environment.
Melbourne Water System Strategy
The Melbourne Water System Strategy outlines our actions to make sure Melbourne continues to have safe, secure and affordable water over the next 50 years — especially in light of our growing population and changing climate.
Waterway strategies and plans
Waterways and Drainage Investment Plan 2016 to 2021 financial years
The plan is a requirement of the Water Industry Act 1994, and outlines our responsibilities, goals and work to manage waterways, drainage and floodplains (primarily funded by the Waterways and Drainage Charge).
Healthy Waterways Strategy 2018 to 2028
The Healthy Waterways Strategy is a shared strategy across Melbourne Water, state and local government, water corporations and the community. The Strategy provides strategic direction towards a regional vision for the health of rivers, estuaries and wetlands in the Port Phillip and Westernport region.
We're working with stakeholders and the community to collaboratively implement the Strategy – find out how to get involved on our YourSay engagement website.
The Co-Designed Catchment Programs support the region-wide Strategy by providing a flexible framework for managing waterways in the five catchments of the Port Phillip and Westernport region.