Western Treatment Plant co-digestion trial
Co-digestion is the process of adding organic waste into the anaerobic section of the sewage treatment process. We are investigating the potential to incorporate this process into the Western Treatment Plant (WTP). In order to get better information, we have constructed a trial facility that is already receiving waste from a small number of businesses in the Melbourne area.

​The organic waste is mostly liquid wastes from the food industry, which are not suitable for disposal through the sewer pipes, due to the corrosive and sometimes odourous nature. These wastes are otherwise difficult to treat and can sometimes even end up in landfill. Co-digestion in a sewage treatment plant  offers an alternative treatment option for this waste, which helps to protect the environment, minimise odour for the community, generate renewable energy and make the best use of our sewage treatment assets.
Co-digestion has successfully been implemented at sewerage treatment plants across Australia as well as internationally.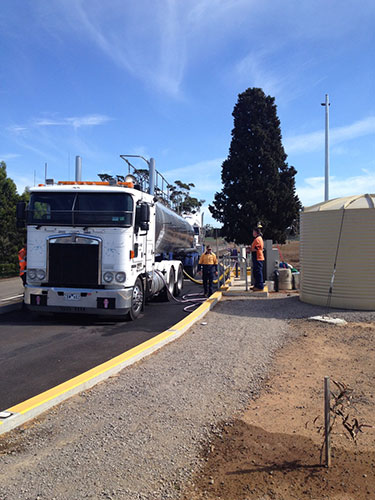 What's happening and when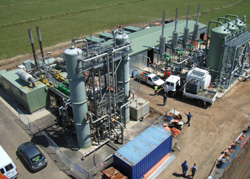 Melbourne Water started the co- digestion trial in March 2017. So far the trial has proven to be a success.
We are considering increasing the size of the trial to provide further information to assist with preparing a business case for a permanent service.
The benefits of providing this service at a larger scale include:
increase in renewable energy from biogas that can be used by the treatment plant or supplied to the grid
new source of revenue based on waste treatment,  the benefits of which will be passed onto customers
reduced waste to landfill and better environmental outcomes
reduced travelling distance for waste transporters
Impacts on residents and visitors
We do not foresee any major impacts to the community as we progress this project. We have a high level of control over the wastes that are accepted at the trial facility and conduct extensive pre-testing on each waste before we accept any trucks onto the site.
There will be a very small increase in the amount of trucks entering and exiting the Western Treatment Plant from the freeway. The facility does not typically process more than one truck per hour, and only during normal operating hours.
​Your feedback
Contact us with any comments or queries: