Shakespeare Grove stormwater outfall upgrade project
Melbourne Water is replacing Shakespeare Grove stormwater outfall to make it safe for the public and ensure it continues to reduce the risk of flooding to surrounding suburbs for many more years to come. Find out more about this project as it develops. 
We are currently in the planning stage of the project with design underway and continuing in 2020. Construction works are proposed to start in early 2021.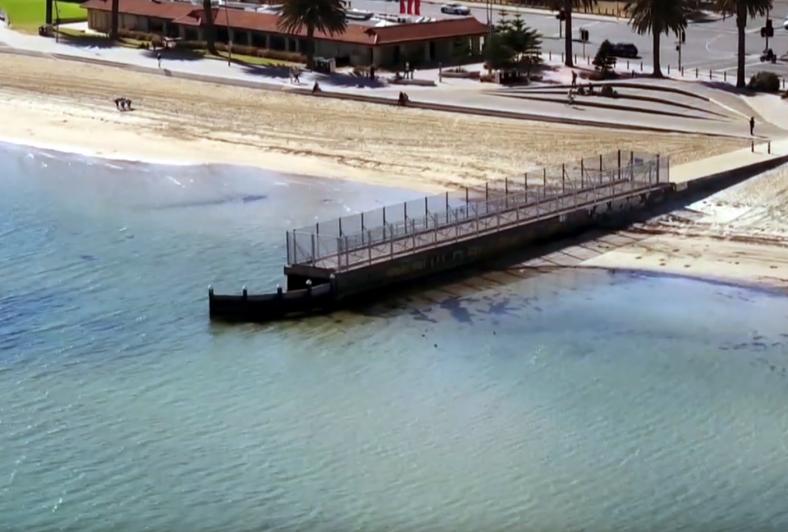 Design concepts
Last August, key stakeholders participated in a workshop to discover what is valued most in the outfall redevelopment. The workshop resulted in two clear key values:
liveability elements which provide an aesthetically pleasing community space, that keeps in line with St Kilda's edgy character. 
View design concepts
You spoke, we listened. Melbourne Water used this information to develop two innovative design concepts:
The Circle of Reflection is the preferred option by key stakeholders because of its friendly, inviting and unique shape.
The alternative option, Reverberation, still received some support for its offer of multiple meeting spaces, tiered steps and connection to the sea by being shaped like an oar. 
To see the designs in more detail, select an image to enlarge it or view the full design concept documents:
The design concepts were available for community feedback between Monday 13 January and Friday 14 February 2020. We are now assessing this feedback to determine the final design.
About the project
Watch this short video for a 360-degree view of the outfall and where it features on St Kilda's landscape.
Location
The Shakespeare Grove stormwater outfall is opposite Shakespeare Grove, St Kilda and extends 60 metres into Port Phillip Bay. It's situated at the southern end of St Kilda Beach. See map below for exact location.
Timing
Replacing the outfall drain is complex as it is part of a broader underground drainage network and is located in a marine environment.
Planning: Investigations, including field studies, have been undertaken along with a robust community consultation process which commenced in 2019.
Construction: Construction works are proposed to start in early 2021; however, this may change as more information becomes available. We will keep you updated on the timing of the project as we progress.
Completion: To be confirmed. 
More information 
For more information about the project, please contact the project team on: