Roxburgh Park retarding basin upgrades
Retarding basins play a crucial role in managing storm water. When heavy rain occurs, the retarding basin embankment holds back storm water and slowly releases it downstream, reducing flood risk to residents and businesses. Melbourne Water is planning to upgrade the retarding basins at Shankland Gully (also known at St Clair Reservoir), Shankland Gully 2C, Lake Mcivor and Tiffany Crescent.
What's happening and when
Melbourne Water plans to undertake construction work at the basins in October 2017. Works are expected to take six months to complete, weather permitting.
St Clair Reservoir
Shankland Gully 2A works include:
removal of trees from the embankment
reconstruction of upstream and downstream embankments
installing an outlet filter
constructing a safe access track to the penstock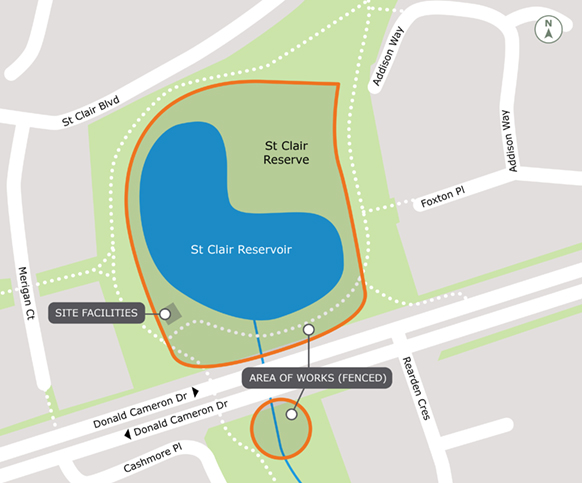 Shankland Reserve
Shankland Gully 2C works include:
excavation and re-compaction of fill material on the downstream embankment
removal of trees from the embankment
localised repairs to the outlet conduit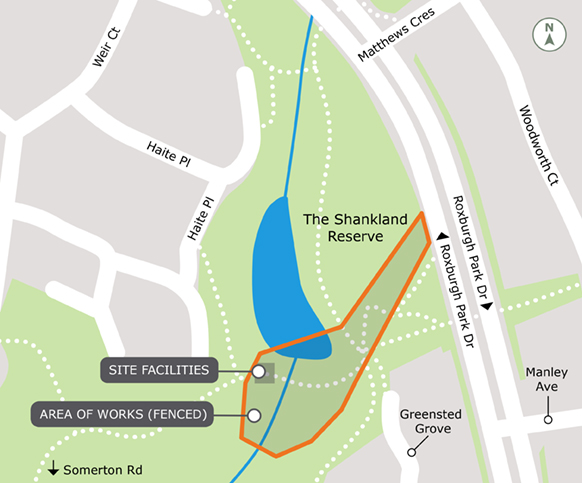 Lake Mcivor
Lake Mcivor works include:
excavation and replacement of poor outlet material
installation of a filter
replacement of the existing pipe to pipe connection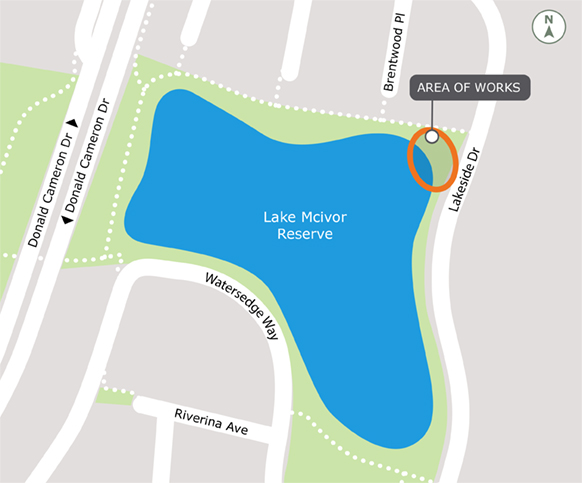 Tiffany Crescent
Tiffany Crescent works include:
excavation and replacement of poor outlet material
installation of a filter diaphrag
re-compaction with additional earth fill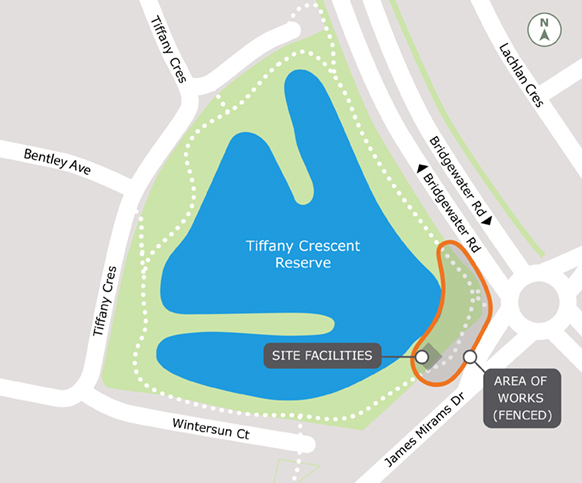 Aqua Metro Services have been appointed at the construction contractor to undertake these essential works on behalf of Melbourne Water.
Why are we doing these works?
Retarding basins play an important function in managing stormwater in your local area. They are low lying areas of land set aside to temporarily store stormwater during very high rainfall. Without them, people and properties would be at significant risk of flooding.
The Australian National Committee on Large Dams (ANCOLD) governs national standards for dams to ensure they are in good condition to protect nearby communities.
The ANCOLD guidelines were recently updated and Melbourne Water is reviewing all of its 200+ retarding basins to identify which ones requires upgrades to meet the new standards and continue to protect people and property.
Impacts to residents and visitors
Whilst we will make every effort to ensure impacts are kept to a minimum, we do anticipate there will be some impacts to our neighbours that may include:
increase in truck movements
some noise, dust and vibration
pedestrian traffic diversions may be in place along Donald Cameron Drive
changes to reservoir water levels
Details about specific impacts at each site will be communicated via door knock and community bulletin updates.
Tree removal
The ANCOLD guidelines stipulate that trees and other vegetation must be removed from the embankment as they weaken it and may cause it to fail. The chance of embankment failure is significantly increased by:
tree roots eroding and impacting hydraulics of the embankment
trees falling over during storm events taking part of the embankment with them; resulting in a hole in the embankment
stormwater pooling around tree trunks causing faster erosion
Melbourne Water understands the importance of trees to the community and will work with Hume City Council in the replanting of trees and vegetation.
Get in touch
For feedback, comments and further information please contact: