Pascoe Vale sewer relining works
Melbourne Water is pleased to advise that works to reline the Pascoe Vale Sewer and rehabilitate the manholes located in Pascoe Vale and Strathmore are now complete.
What have we completed?
Over the course of the project, we have:
Constructed 500 metres of sewerage bypass pumping pipeline

Cleaned 400 metres of the sewer; removing all debris and sludge

Relined and grouted over 385 metres of sewer, which was in poor condition due to deterioration, and

Rehabilitated 16 manholes.
What's next?
We will be completing reinstatement works within the area of works.
Reinstatement will be focused on Moonee Creek shared user path and Bass Street Reserve, to return these areas back to their original condition.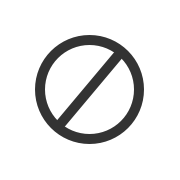 Thank you
We would like to thank you for your patience and understanding while these essential sewer rehabilitation works were being completed.
Your feedback
If you have any questions please contact Melbourne Water on: