Murrumbeena to Malvern Flood Mitigation project
Works are almost complete on a new 1.8 metre diameter stormwater drain to reduce the impact of flooding to properties in the area, by collecting water that flows over the streets and paved surfaces during heavy rain.
In 2006 and more recently in 2011, the suburbs of Murrumbeena and Malvern East experienced significant flooding which caused damage to some properties. As a result, Melbourne Water initiated the Murrumbeena to Malvern Flood Mitigation Project in 2014.
Why this project is important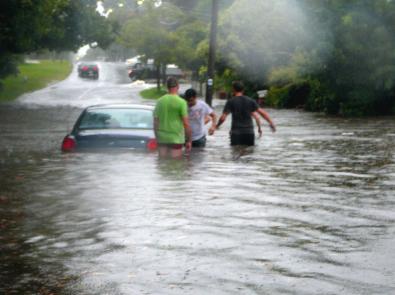 This important project will reduce flood risk in the area, and is almost finished with only landscaping and tidy up works remaining. As part of our commitment to enhancing life and liveability, it now benefits the local community by:
increasing connectivity from Railway Parade, Murrumbeena into Riley Reserve, Springthorpe Gardens and beyond
significantly reducing flood risk to properties and businesses in Murrumbeena and Malvern East
enhancing landscaping in Riley Reserve, Springthorpe Gardens and Boyd Park
We've been engaging with local residents, businesses and road users since October 2016, and thank you for your support throughout construction – especially during our March 2019 Dandenong Road crossing.
Learn more
View the following videos for a closer look at why this project is important and some of the major milestones achieved.
Contact us
Have questions or want to learn more? Contact us below: