Lysterfield Park weed control and revegetation
​We will be carrying out weed control and revegetation works in Lysterfield Park to improve frog habitat and connectivity along the waterways and into surrounding forests within the park.
​What's happening and when
We will remove weed species which will allow the natural regeneration of the existing native species.  We will also be planting new vegetation to improve frog habitat. The works are expected to begin in November 2014 and will be completed in 2017.
Why this project is important
Lysterfield Park has one of the highest concentrations of frog species in Melbourne Water's entire area and is home to at least eleven species of frog, including the threatened growling grass frog and southern toadlet.
The waterways within the park are currently being degraded by extensive weed invasion and will eventually become unsuitable as frog habitat if left untreated.
Impacts on residents, visitors and usage
We do not envisage any impacts on users of the park as the works will be away from the frequented areas, however, visitors may notice some work crews operating in the area from time to time.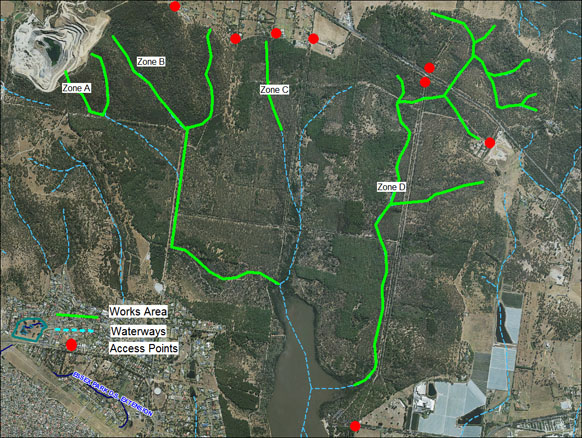 ​Your feedback
Contact us with any comments or queries: