Hoppers Crossing Air Treatment Facility upgrade
Melbourne Water will be upgrading the Air Treatment Facility at the Hoppers Crossing Pump Station to extend the life of the sewer and cater for the growing population in the area.
​The existing Air Treatment Facility (ATF) will be replaced with new technology, which will increase ventilation rates and cater for future increased sewer flow rates. These works will also result in the reduced frequency of maintenance activities as well as a reduction in the risk of local odour emissions.
Included in these works are the following:
mobilisation of site offices and amenities to site and temporary access road within the Hoppers Crossing Pump Station
construction of concrete foundations for the new odour treatment facility
installation of the new odour treatment facility (vessels, ductwork and equipment)
electrical and instrumentation installation
commissioning and process proving of the new odour treatment facility
decommissioning of the existing air treatment facility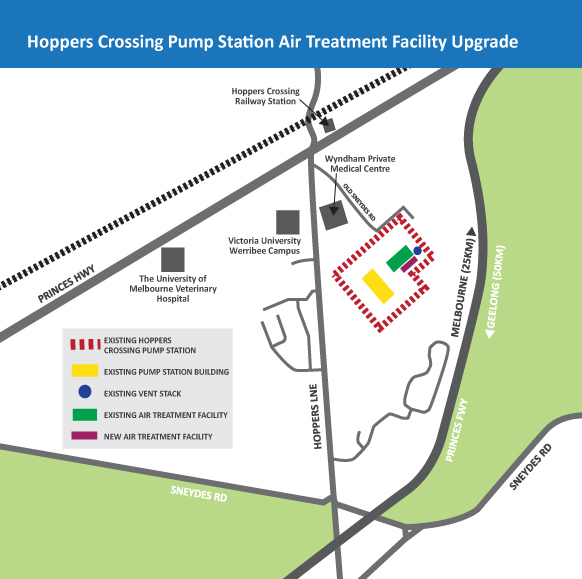 These works will be starting in October 2017 and are expected to take 18 months to complete, (weather permitting).
More information
For more information about the project, please call 1800 532 002 (toll free) or email [email protected].