Dandenong Creek levee bank upgrade
The Dandenong Creek Trail between Perry Road and Eastlink is now open following works to upgrade the east and west levee banks of Dandenong Creek to protect local industry and surrounding properties from any future flood event.
The map below indicates the alignment and the start and finish of the completed works.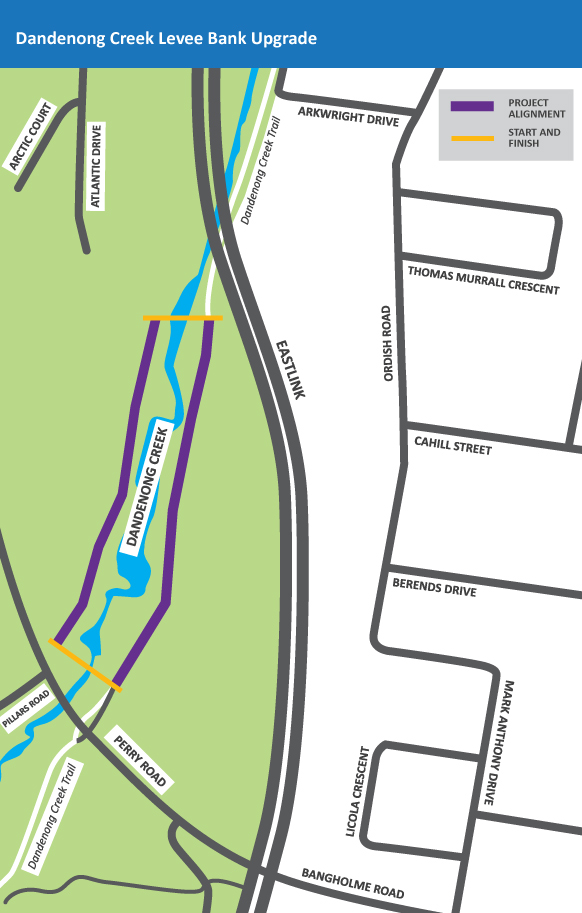 Recent reviews of the Lower Dandenong catchment flood modelling identified some sections of the east and west levee banks of Dandenong Creek which are too low and could be improved to provide 1% Annual Exceedance Probability (AEP) flood protection to surrounding properties and local industry. This is the likelihood of a flood of a given size happening in any one year. AEP is usually expressed as a percentage.
Works included:
tree removal along the levee
raising both embankments
resurfacing the shared pathway
Melbourne Water would like to thank everyone involved for their patience while these works were being conducted.