Brushy Creek wetlands upgrade
​Melbourne Water is upgrading the Brushy Creek Wetlands to boost stormwater treatment and improve the quality of stormwater entering Brushy Creek and the Yarra River.
​What's happening and when
Works to upgrade the Brushy Creek Wetlands will involve:
modifications to help the wetland plants survive large flood events
modifications to the wetland floor to provide the right balance of deep and shallow water to promote aquatic plant growth
minor in or modifications to the wetland inlet and outlet structures so that the wetlands mimic the wet and dry cycles of natural wetlands as close as possible
revegetation of the wetlands with approximately 60,000 aquatic plants
The project is expected to start in March 2017 and will be completed in several stages including temporary works, earthworks and planting. Following planting in October-December 2017, a two year monitoring program will start to ensure plant survival.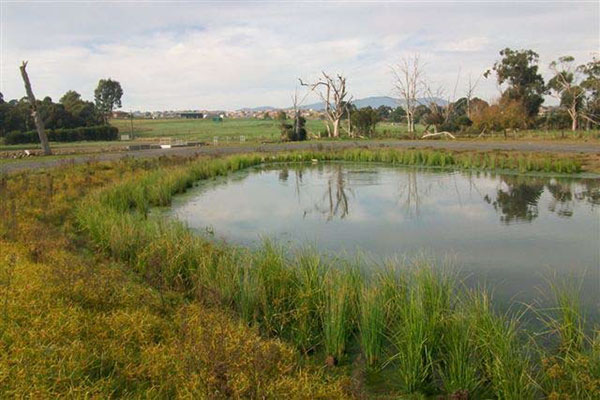 Where it is happening
The works will take place at the Brushy Creek Wetlands on Uplands Road, Chirnside Park. The wetlands on both sides of Brushy Creek will be upgraded.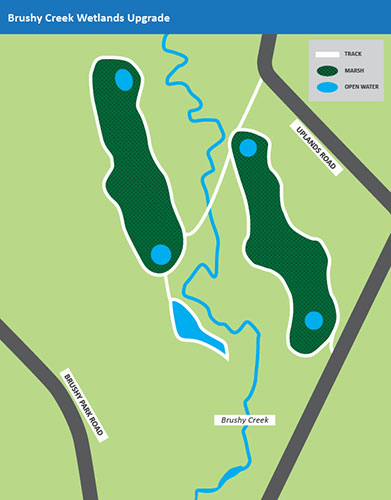 Why this project is important
The benefits of the project include:
improved stormwater quality entering local waterways
improved local amenity for visitors to the area
Impacts on local residents
Like any major project, there will be some impacts associated with the wetland upgrade works, including:
some vegetation removal around the edges of the wetland; this will be replaced with plants that will improve the natural treatment of stormwater
increased vehicle movements in and around the wetlands during the works
minor levels of noise through the use of excavators and construction machinery
We will work closely with local Council and the community to manage these impacts.
Further reading
Your feedback
Contact us with any feedback or queries: