Botany Park retarding basin upgrade (Carrum Downs)
From mid-April, John Holland-KBR Joint Venture (JH-KBR JV) will deliver upgrade works to the Botany Park Retarding Basin at Carrum Downs, on behalf of Melbourne Water. The upgrade works will ensure the retarding basin continues to reduce the risk of flooding to the community. The works were originally scheduled to commence in February 2018, but were delayed and will now commence in mid-April
Why this project is important
Melbourne Water has over 200 retarding basins that we regularly assess for risks, conduct maintenance on, and upgrade as necessary. The Australian National Committee on Large Dams (ANCOLD) guidelines represents the best Australian and international engineering practice in the safe design, management and operation of dams. We use these guidelines to manage our retarding basins. The Lee Street retarding basin has recently been assessed against the ANCOLD guidelines. This assessment has shown that upgrade works are necessary to ensure the retarding basin continues to reduce flood risk and operate safely for the community.
Construction works at Botany Park Retarding Basin
Works will include:
filter diaphragm installation around existing outlet conduit
replacement of outlet structure grate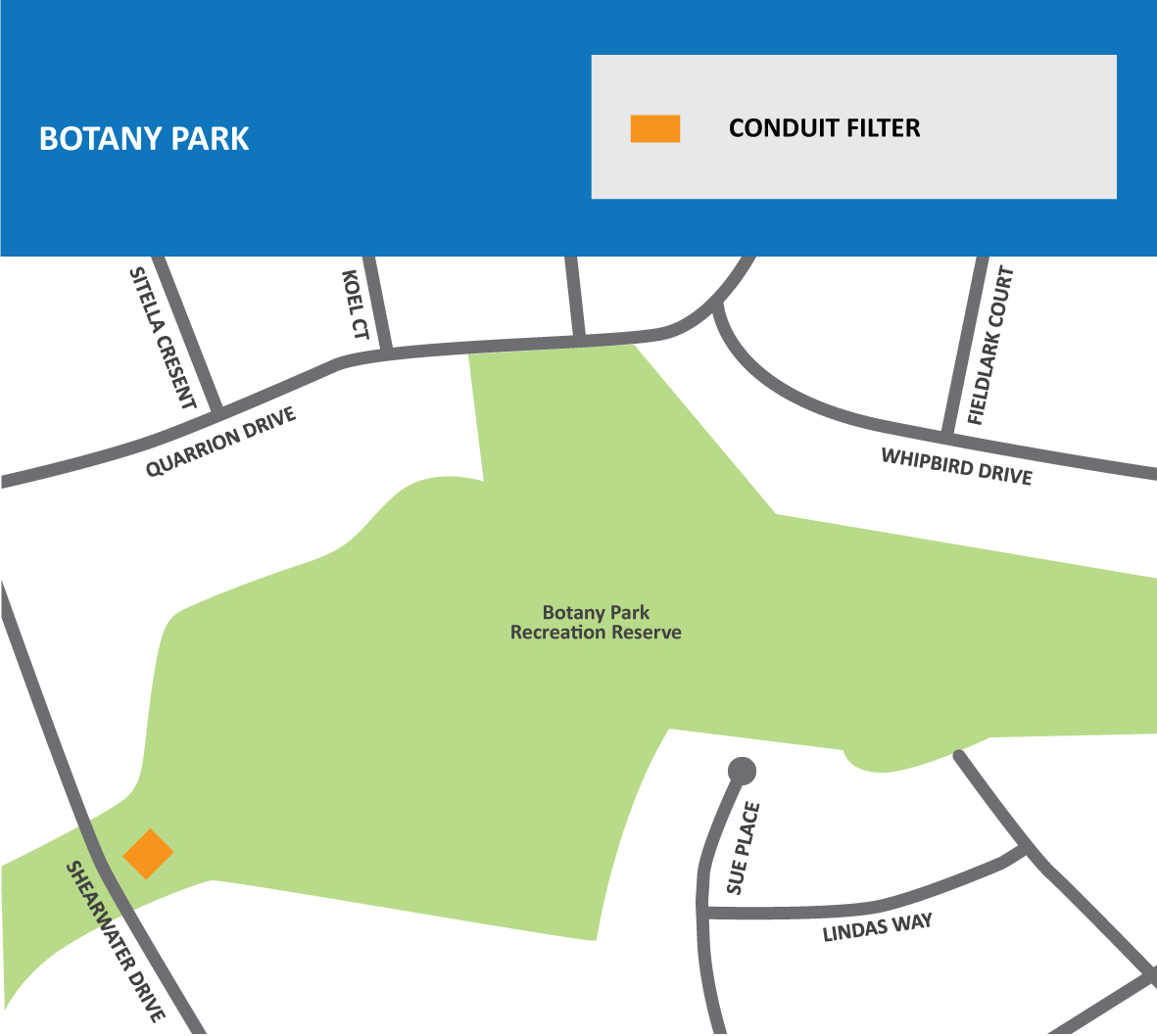 Timing of works
Works will start in mid Mid April 2018 and take approximately two months to complete (weather permitting).
Construction hours will be Monday to Friday 7am – 6pm and Saturdays from 7am to 1pm.
We will do everything possible to minimise disruption during construction, however it is likely that nearby residents will notice:
large trucks and machinery working around the retarding basin
worker amenities set up within the construction area
some noise, dust and vibration from construction works
construction traffic and equipment will enter and exit the site via Shearwater Drive
More Information
Contact us
1800 096 546 Option:9 Botany Park retarding basin or email