Hero Image

World Environment Day - how we are taking action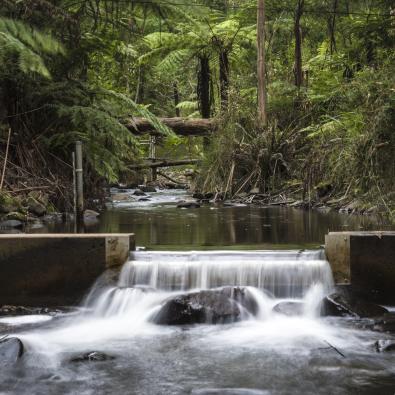 Friday June 5 is World Environment Day. At Melbourne Water, the long-term health of our environment has always been central to our decision-making and strategic direction to enhance life and liveability.
It directs the goals and outcomes of our sustainable water and land management and underpins all of what we do across Greater Melbourne.
It's essential work as we face the challenges of climate change, urbanization and population growth.
Melbourne Water is taking action on climate change to continue to provide safe and reliable water services for all Melburnians, now and into the future.
We pledged to halve our emissions by 2025 and we are examining a path to reducing them to net zero by 2030.
To support our commitment we are using energy from low-emission sources, including renewable electricity from hydro and biogas generation while exploring other renewable energy sources including solar. 
Over the past few years, we've produced enough renewable power to provide almost half of our total power consumption needs. Two thirds of this renewable energy has been consumed direct on sites with the remainder sent to the electricity grid.
In the first three months of 2020 alone, we produced 44,480 MWh of renewable electricity – enough to power more than 9000 homes for a whole year.
There are fourteen hydro-electricity plants embedded in our water supply network which generate between 50,000 to 60,000 megawatt hours of electricity each year.
By generating hydro-electricity, we significantly reduce our carbon dioxide emissions each year.
At our sewage treatment plants, biogas from the sewage treatment process is captured and used onsite to produce renewable electricity. This meets 80 per cent of the Western Treatment Plant's needs and 30 per cent of the Eastern Treatment Plant's needs.
At the Western Treatment Plant in 2018-19, 190 billion litres of sewage was successfully treated and 26 billion litres of recycled water was delivered to customers. The Eastern Treatment Plant treated 127 billion litres of sewage, and delivered eight billion litres of recycled water to customers, taking pressure off our drinking water supply.
Here are a few other ways we are working to reduce our impact on the environment:
Melbourne Water is working with the community and a number of water utilities to promote Target 155, a water efficiency program encouraging Melburnians to limit water consumption to 155 litres per person per day.
Every litre of water we save not only protects our precious water resources it also reduces the emissions associated with providing water services
World Environment Day is a time to pause, think about how our everyday actions impact the world around us and look at ways to reduce our carbon footprint for the benefits of generations to come. This day is an annual celebration of our planet's natural beauty and a reminder to do all we can to protect it.
More information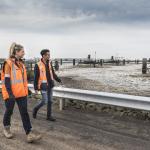 Browse all projects
Want to know more about the projects Melbourne Water is undertaking? 
Follow us on social
To join the conversation, follow us on your social media channel of choice. Search for us @melbournewater, or scroll down for the social links in our footer.
All projects

Read about the projects we're undertaking at Melbourne Water, or filter by topic.

Why we're giving Melbourne shade

Read about our urban cooling program and Greening the Pipeline project.

Energy

Read the benefits of sewage treatment, including biogas, biosolids and hydro-electricity.