Hero Image

Tasked with supporting firefighting efforts, Melbourne Water's crews take up the cause
Over the summer, Melbourne Water firefighters stood shoulder to shoulder with hundreds of their colleagues fighting the catastrophic bushfires which have ravaged Victoria.
From East Gippsland and, more specifically, Dargo in the North East Alpine area, more than 80 of Melbourne Water's highly-trained firefighters have been deployed to support the firefighting efforts across the state.
These dedicated crews have spent more than 10,000 hours braving the conditions on the fire line to work closely with the CFA and local community members to attempt to bring these blazes under control.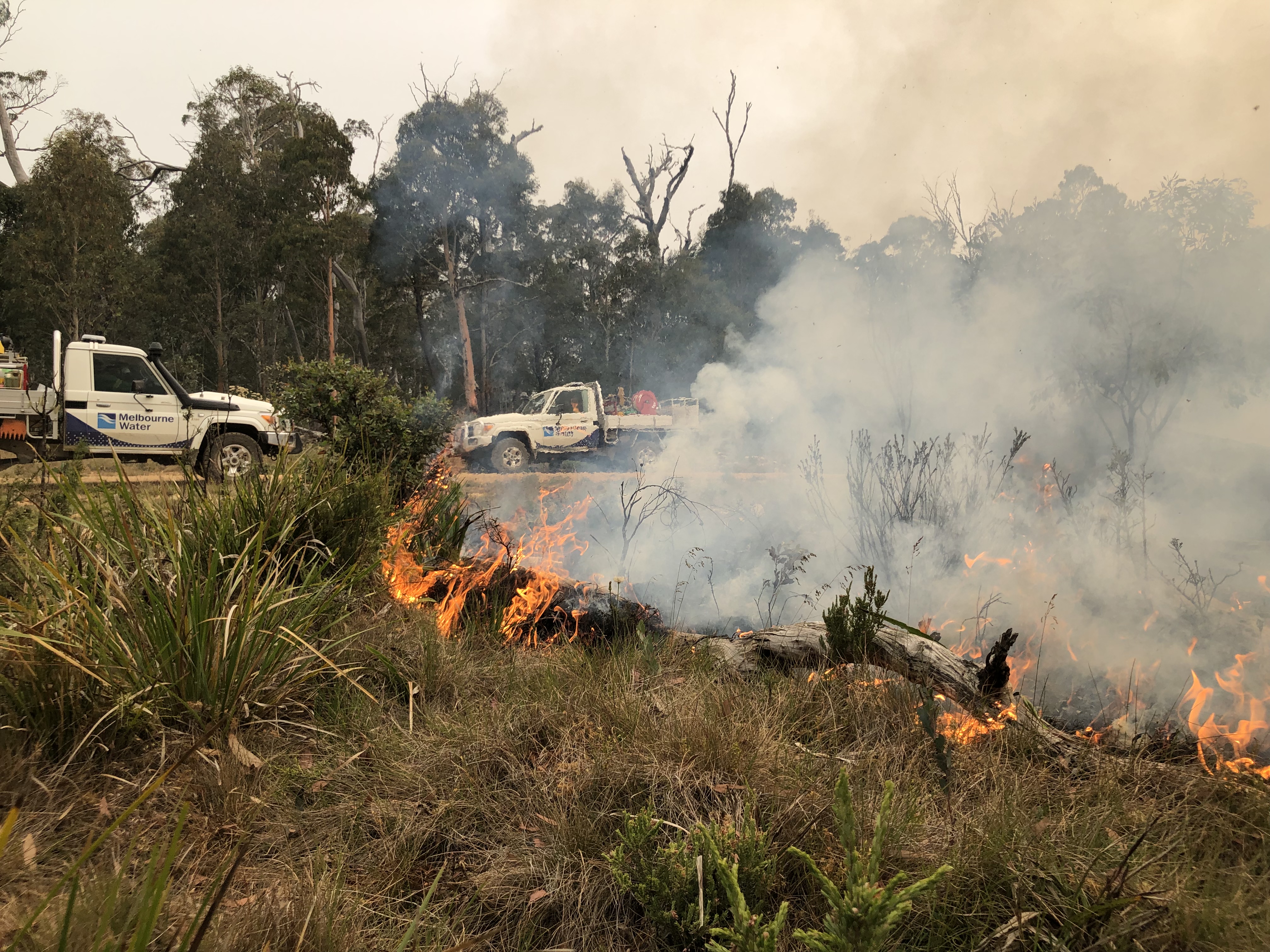 Tim Wood, Melbourne Water's General Manager Asset Management Services, said the organisation had high praise for those members who were deployed and performed, in some cases, physically demanding work to protect towns and communities.
"We have received glowing feedback relating to the value our teams brought to the firefighting campaign from other authorities," Mr Wood said.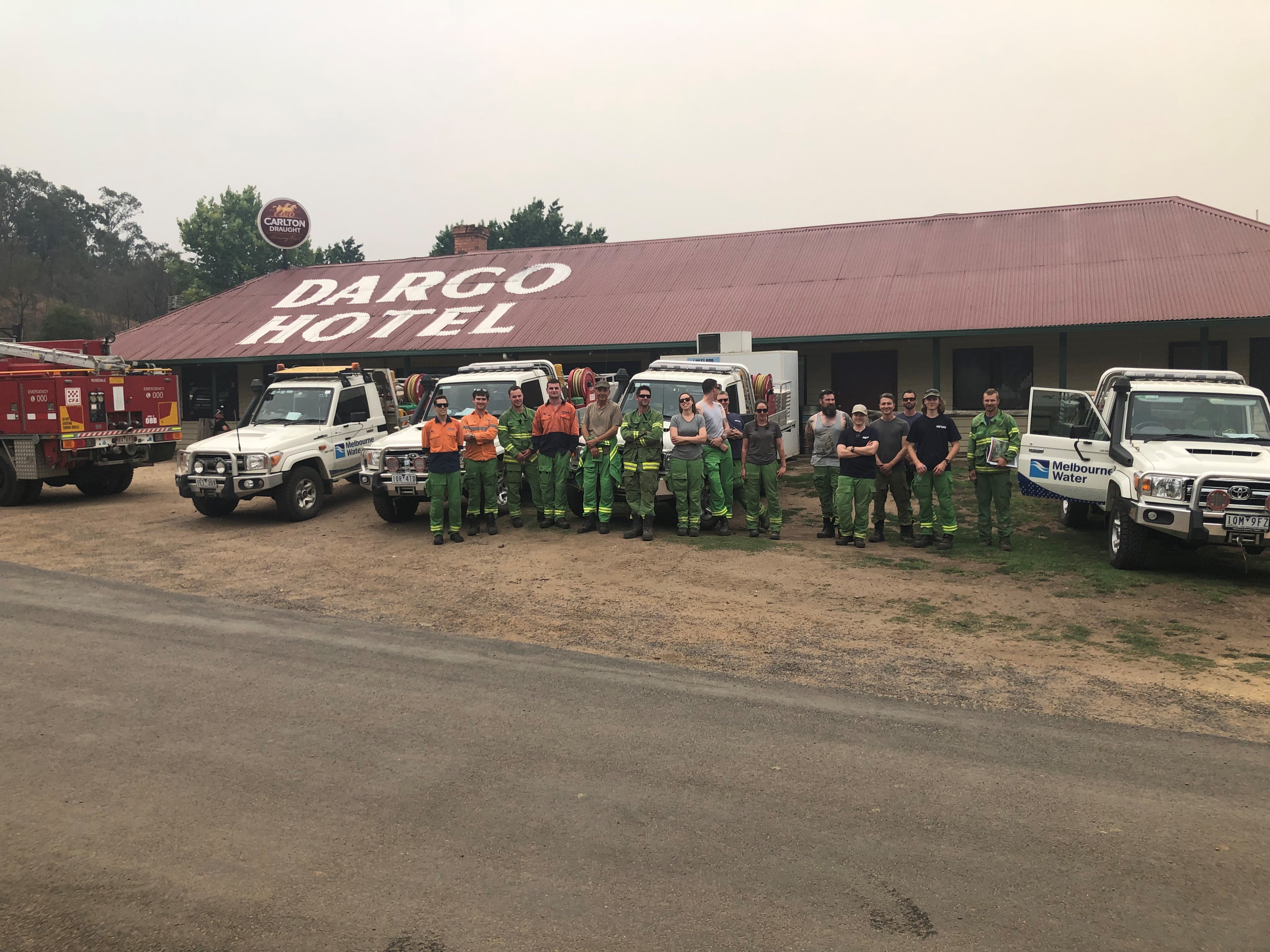 "Melbourne Water's fire crews are very professional and highly regarded. They have worked incredibly hard and can be proud of their achievements in supporting threatened communities throughout this very challenging time."
More than a million hectares has been burnt in the fires and relief and recovery has been a major focus of the firefighting efforts in recent weeks.
In addition to the firefighting effort, Melbourne Water has also provided incident management capability and, more recently, technical expertise to East Gippsland Water as it worked through the issues associated with the impact of the fires on the region's water supply.
"To all who have been involved, you should be proud of the work you've done for those communities impacted," Mr Wood said.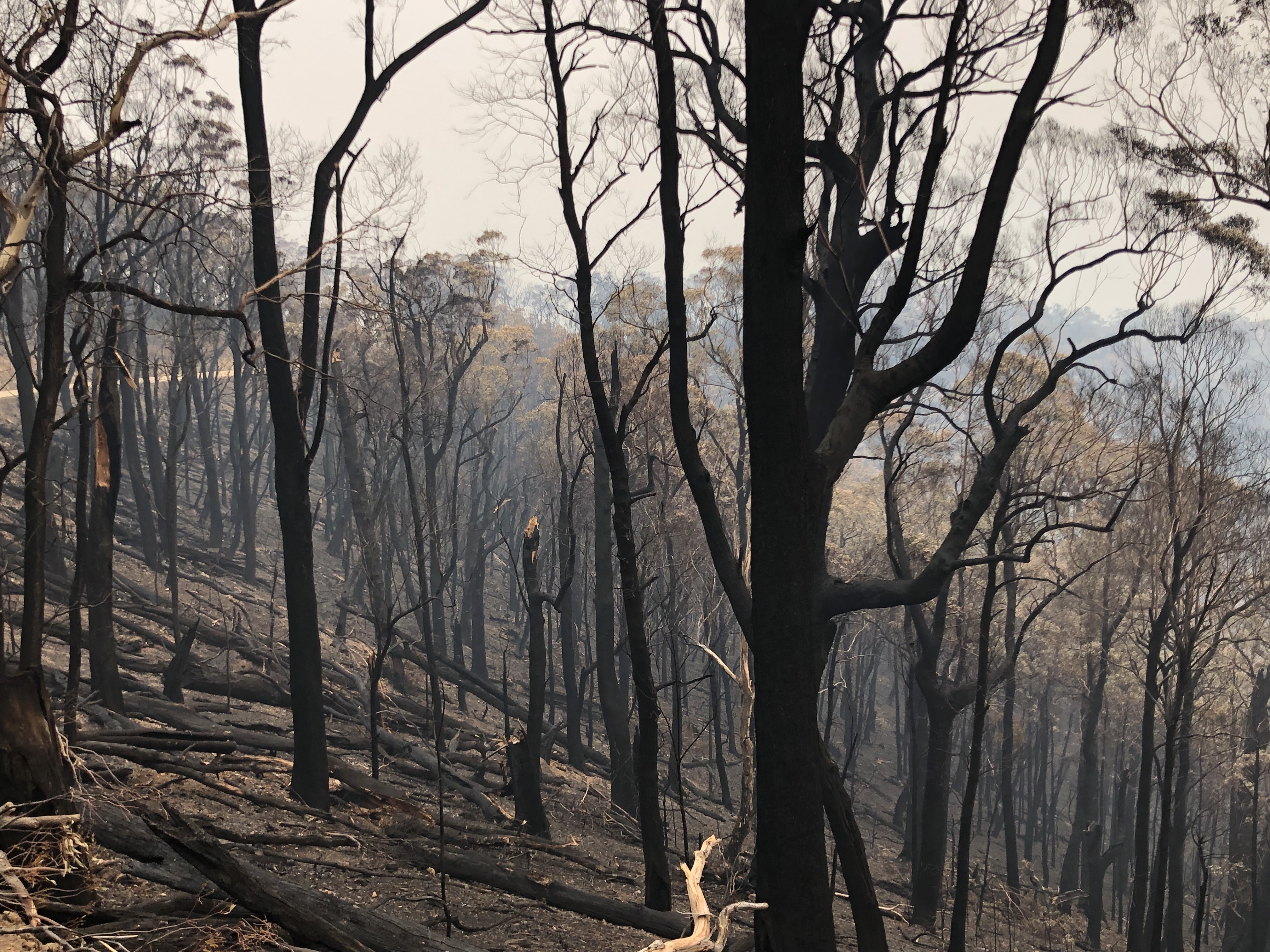 Seasonal firefighters

Find out how you can apply to be a seasonal firefighter when applications open next.