Hero Image

Our journey to enhancing Life and Liveability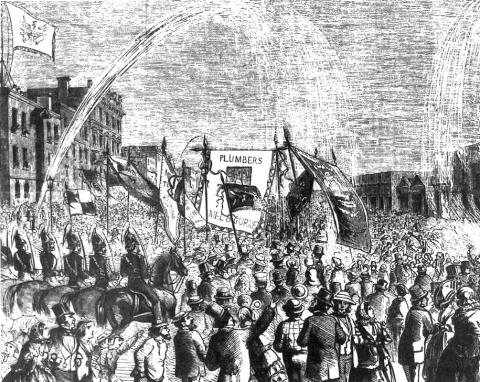 Long before the formation of Melbourne Water in 1992, our organisation's journey dates back to the early years of settlement.
The Yan Yean water supply system, located 30km north of Melbourne's CBD was commissioned on New Year's Eve in 1857 (pictured right).
February 19, 1891 saw the commissioning of the Watts River Scheme, later to be renamed Maroondah water supply scheme.
Both these schemes transformed Melbourne from a fledgling frontier town to a modern metropolis and are amongst the oldest continuously operating urban water supply systems in Australia with few direct comparisons in terms of age, scale and integrity.
However, for all the grandeur that was 'Marvellous Melbourne' in the 1880s, one of the wealthiest cities in the world thanks to the gold rush, the city was nicknamed 'Smellbourne' - and for good reason.
While the building of Yan Yean Reservoir in the 1850s had ensured the availability of fresh water, there was still no sewerage system.
In the late 19th century Melbourne was experiencing a public health and sanitation crisis with hundreds of people dying from a typhoid and cholera outbreak due to the incorrect disposal of animal and human waste.
A Royal Commission in 1888 recognised the relationship between health risks and water supply, particularly in relation to cholera and typhoid.
The Commission recommended the establishment of a Board of Works to take responsibility for both the city's water supply and the treatment of sewage, modelled on London's Metropolitan Board of Works.
So the Melbourne and Metropolitan Board of Works (MMBW) was born with its first board meeting held in the afternoon of March 18, 1891.
The MMBW was mandated to construct a sewerage system to address Melbourne's worsening public health crisis and also take responsibility for managing the water supply system.
For more than a century the MMBW built a vast network of sewers and water supply the envy of many cities around the world.
In 1992, a new era for the water industry was ushered in with the MMBW merging with a number of smaller urban water authorities to form Melbourne Water.
Melbourne Water officially commenced operations as Melbourne's wholesale water company on New Year's in 1995 with City West Water, South East Water and Yarra Valley Water as Melbourne's retail water companies.​
The original motto of the MMBW, 'Public Health is My Reward' has evolved into `Enhancing Life and Liveability', reflecting Melbourne Water's evolving responsibilities with one eye firmly on the future to prepare our city for the challenges ahead such as climate change and increasing urbanisation.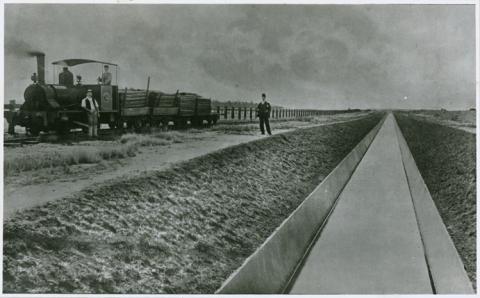 Since 1891, generations of Melburnians have forged a connection with Melbourne Water either as employees or descendants of employees - and their stories are very much part of our fabric, our heritage.
This heritage defines and shapes our place in community, thereby defining a sense of purpose and identity, and comes to shape our values, beliefs, and aspirations.
Today, much of Melbourne Water's early infrastructure is widely regarded for its historical significance in shaping the formative years of Melbourne and, above all, ensuring a high standard of liveability.
This is not by chance but rather a reflection of our longstanding commitment to service the community.