Hero Image

Join Melbourne's `flotilla of fun' on the Maribyrnong
Be part of an historic event on Saturday, February 29, when the popular Inflatable Regatta heads into the heart of the city's west for an event along the Maribyrnong River.
This maiden voyage starts beside Flemington Racecourse, at the Footscray Rowing Club, and will allow participants to appreciate the unsung beauty of the Maribyrnong and amazing views of the CBD skyline.
After casually floating 2km down the river – with a bit of paddling - you'll disembark at Grimes Reserve in Footscray and head straight into an after party with live music, drinks and great food.
Supported by Melbourne Water, Inflatable Regatta promotes the importance of clean, healthy urban waterways.
Our rivers and creeks provide places for us to exercise, relax, socialise and connect with nature – which are all important for our health and wellbeing.
Over 90 million visits are made to our rivers and creeks every year – they're an important part of our city and a source of recreation for so many people.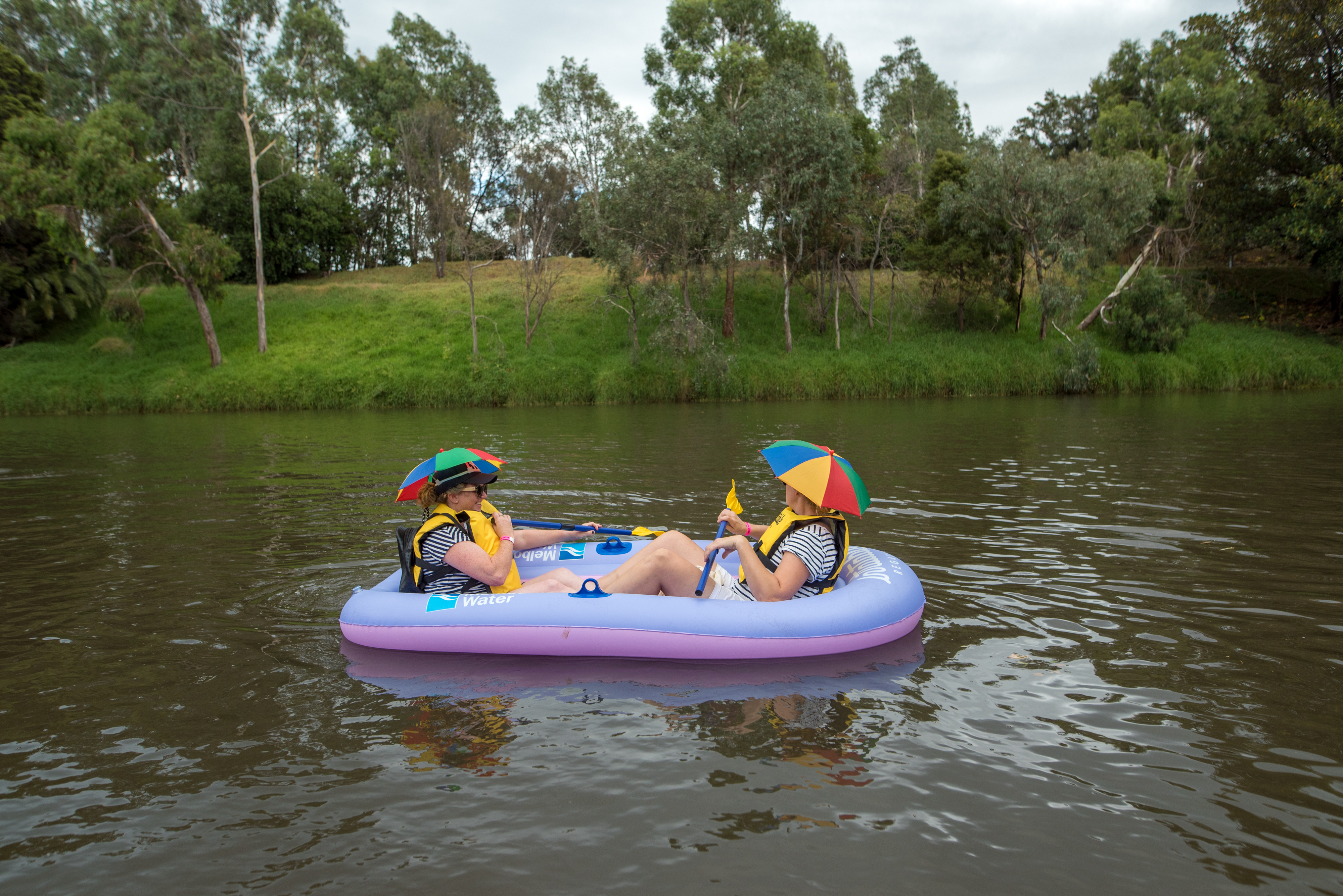 Melbourne Water, General Manager, Customer and Strategy, Gavan O'Neill, said Melbourne Water is proud to be associated with the 2020 Inflatable Regatta.
"Melbourne Water is caretaker of the city's waterways. Events like the Inflatable Regatta is an opportunity for the community to think about ways they can help protect these assets for all of us to enjoy now and into the future," Mr O'Neill said.
Visit the website for more information about the Maribyrnong Inflatable Event.
Due to predicted poor weather conditions, the Yarra River Inflatable Regatta scheduled for Saturday February 1 has been cancelled.
Event organisers consulted with the Bureau of Metrology, Melbourne Water, Parks Victoria and their own risk assessment team and reached the conclusion that a cancellation was the only way to mitigate potential risks to patrons and staff.
"Safety is number one priority," founder Courtney Carthy said.
"The rain will be great for gardens and Melbourne's water storages. But rain, thunder and lightning is not so good for boating on the Yarra."
All tickets purchased for the Yarra event can be used for the Maribyrnong event.