Hero Image

Geotechnical biosolids supplied to rehabilitate landfill
Melbourne Water has trucked the final load of geotechnical grade biosolids to assist a Melbourne earthworks company with its project to rehabilitate a Springvale South landfill site.
The final truckload of clay-rich biosolids recently departed Melbourne Water's Eastern Treatment Plant to be placed at the Clarke Road complex in Springvale South, where it has been successfully used to rehabilitate the landfill site that had collapsed and needed regrading.
This material allowed the Clarke Road site to be compacted and prevents water seeping into the landfill.
Melbourne Water's General Manager Integrated Planning Chris Williams said about 924,000 tonnes of geotechnical grade biosolids, that had been stockpiled at the Eastern Treatment Plant, were beneficially reused over a six-year period .
This project is an example of how our sewerage  system can further evolve from a waste disposal system to one which recovers and reuses valuable resources as part of a circular economy.
Biosolids are the treated solids remaining after wastewater treatment. The total of geotechnical grade biosolids reused in this project is equivalent to approximately 30 years of current production rates.
"For the past decade Melbourne Water has been investigating the best ways to use these biosolids. This project was a perfect opportunity to do just that.
"Some of the product has also been used in our own projects at the Eastern Treatment Plant, providing more sustainable and cost effective earthworks construction," Mr Williams said.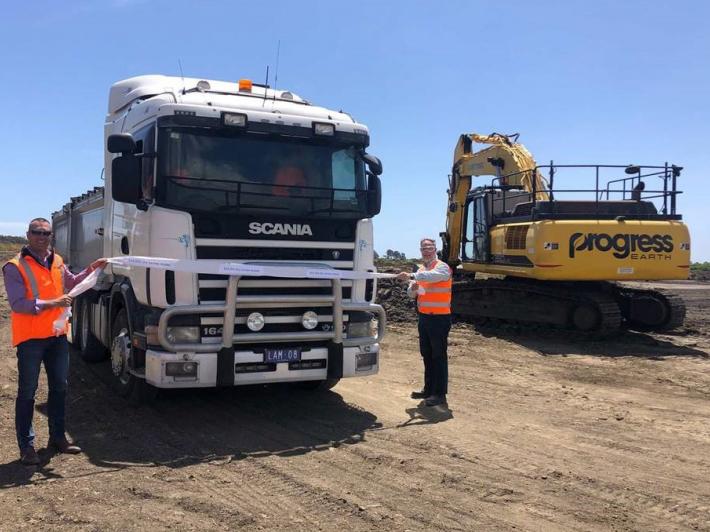 The landfill rehabilitation project is in its final stages of completion with Progress Earth, an earthworks contracting business based in Melbourne's south-east, in the process of putting the final clean fill "cap" over the site.
Progress Earth director Craig Carter said he was delighted to collaborate with Melbourne Water to deliver a suitable re-use solution for the biosolids within the guidelines of the Environmental Protection Authority (EPA).
"Considering it hadn't been done before on this scale it was very pleasing to get the approvals in place and into the project. I think it has been a fantastic outcome for both Melbourne Water and the Clarke Road Landfill," Mr Carter said.