Hero Image

Another year spent Watching the Detectives
The River Detectives program has now completed its third successful year as a state-wide program with 99 schools and around 2600 students participating.
River Detectives is an education initiative that supports teachers and environment educators to get young people connecting to their local waterways.
The program is a collaboration between a number of Victoria's water authorities, which was started by the North Central Catchment Management Authority and is supported by the Victorian Government.
Since 2017, Melbourne Water has helped over 50 schools in the Greater Melbourne area participate in the program.
Groups that take part in the River Detectives program receive a water quality monitoring kit; have the chance to record and explore data through an interactive website; can download how to guides, resources and activities linked to the Victorian Curriculum.
Educators learn about testing professional learning workshops to help facilitate the monitoring of their local waterway with their students. They learn everything from catching "waterbugs" to measuring pH and water salinity.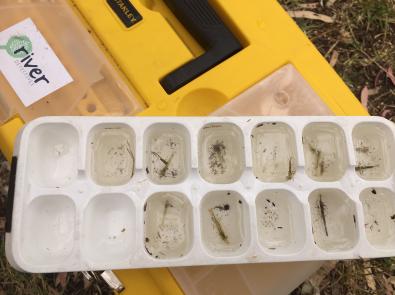 Melbourne Water is committed to helping communities learn about the importance of taking care of the city's waterways as creeks, rivers, wetlands, streams and bays are an important aspect of a healthy environment.
"Having hands-on scientific activities helps students discover more about their local creeks and connect with nature that's right on their doorstep. They also feel empowered to help care for their local environments by planting trees and teaching others what they have learned," says Melbourne Water's Education Officer Jane Petch.
Applications are currently open for next year's program and schools can apply via the website.
Applications will close early in Term 1, 2020.