Water is essential to life, the environment, our economy and greater Melbourne's famous liveability. The security of our water supply depends on how much we have in storage. We need to increase water storage levels to provide a buffer in times of drought and to help manage natural disasters like bushfires.
Our water storage levels are at their lowest levels since just after the Millennium Drought in 2011. Melbourne Water and water retail companies are working hard with industry and government to implement initiatives to secure our water supply for now and into the future.
Changing water storage levels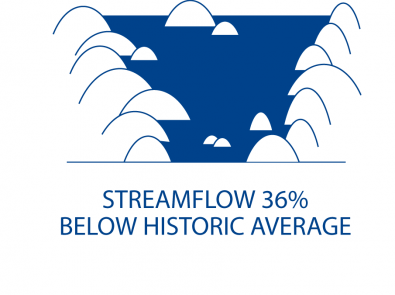 Longer drier periods, greater temperature extremes, and less rainfall in winter and spring have reduced how much water makes it into our storages.
Stream flow into our storages is now 36% below the historic average and just 5% above the Millennium Drought average.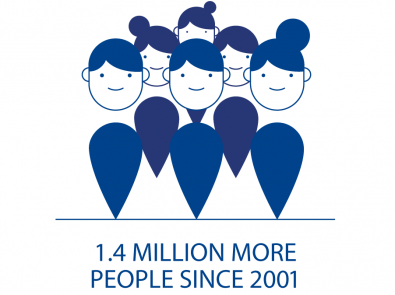 Melbourne's population has also grown a lot in the last twenty years. That growth has been great for the jobs and the economy, but the addition of 1.4 million people to greater Melbourne since 2001 means increased challenges with managing our water supply.
Our annual water use has risen by 10.7% over the last five years.
Water storage levels today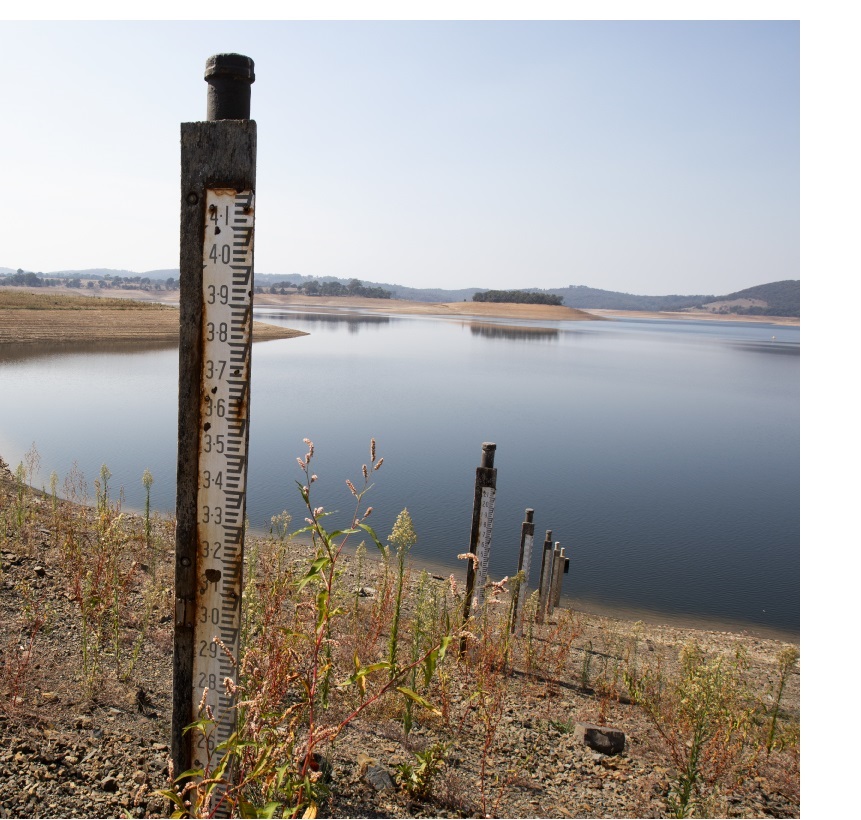 Right now, our water storage levels are under 55%, and have dropped 10% in the last two years alone. That is our lowest storage level since just after the Millennium Drought in 2011.
On average over the last five years our storages have lost 68 billion litres per year, and without input from desalinated water we would have lost 83 billion litres per year.
Because greater Melbourne is using more water than rainfall is providing, we need to continue to be innovative in the way we manage this precious resource.
Lessons from the Millennium Drought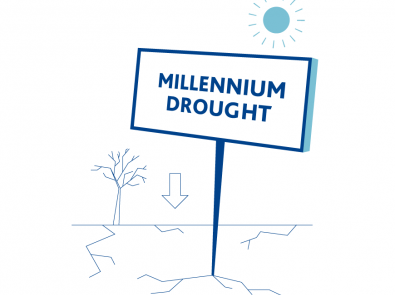 We know from our experience during the Millennium Drought that water storage levels can drop quickly. During that time levels dropped 20% in one year alone and as much as 30% in 18 months.
The drought taught us that we need to keep our storage levels topped up to buffer against drought and ensure our households, businesses and environment all have enough water now and into the future.
How we're taking action
We have been implementing plans to secure our water supply.
During the Millennium Drought, severe water restrictions took a great toll on our daily lives and had a lasting impact on the economy and our liveability. 
So to avoid these kind of restrictions, we are working in collaboration with water retailers to find innovative ways to use more recycled water, including for agriculture, maintaining sports fields and parks, and installing 'purple pipes' in new suburban developments to provide water for gardens and toilet systems.
We are working with local governments and partner organisations to harvest and re-use more stormwater to take pressure off our drinking water supplies.
And water corporations are also working with the State Government, local councils, and a range of other partners to build a more water sensitive city.
The Victorian Desalination Plant
With the prediction that drier periods would be more frequent, and building on lessons from the Millennium Drought, the State Government built the Victorian Desalination Plant which can provide up to one-third of Melbourne's yearly water needs.
Only ordering desalinated water when storages become critically low – without an adequate buffer – poses the risk of triggering harsh restrictions and impacting liveability. Ordering early and often will help us rebuild our storage levels and contribute to our water security.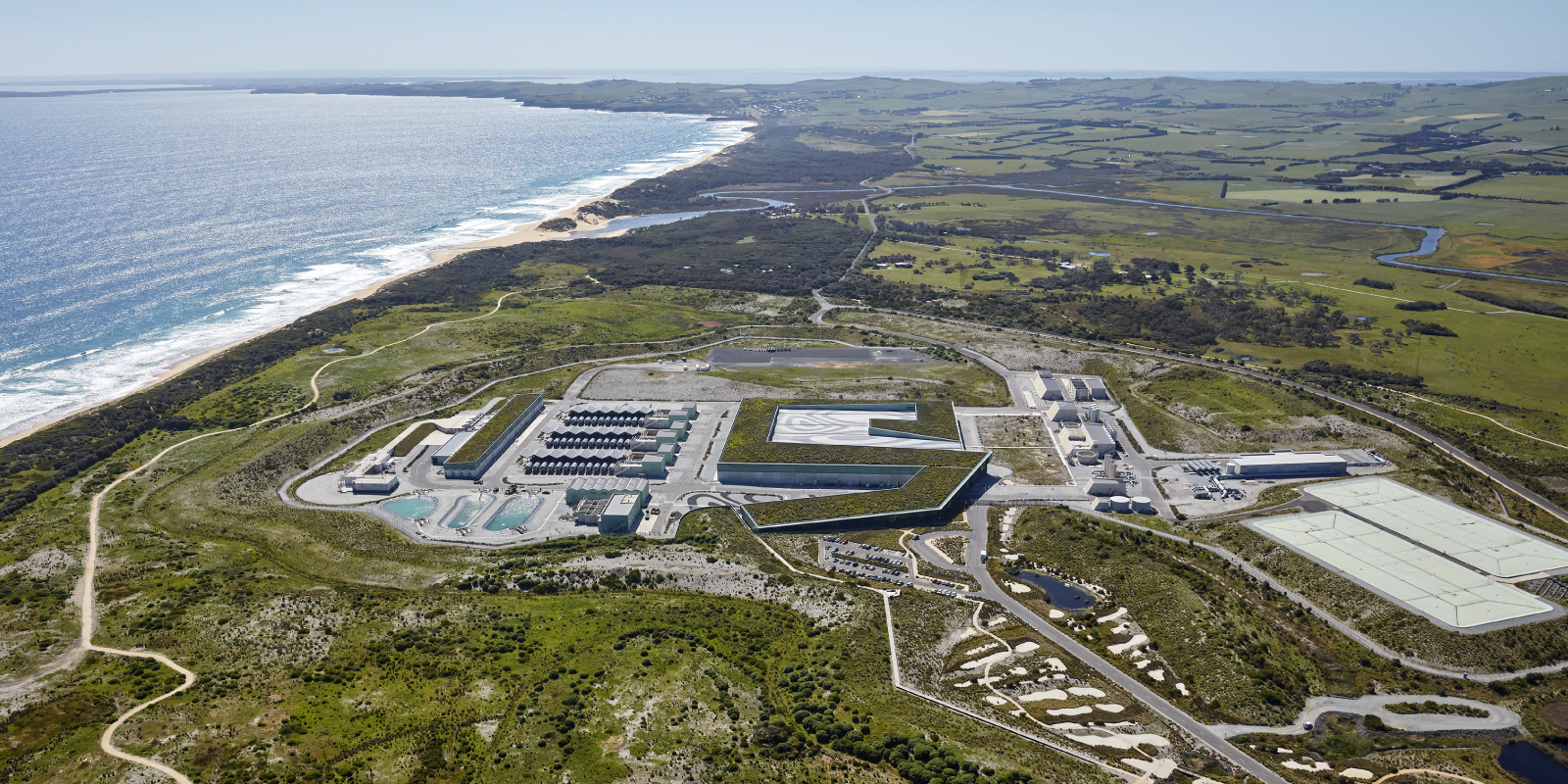 How you can take action
Target 155 litres per person per day.
Melburnians can be proud of their water conscious behaviour. The experience of the Millennium Drought taught us great water saving habits and we reduced our personal water consumption from 245 litres per day to as low as 147 litres per day.
This has risen slightly in recent years to 161 litres per person per day, so we can each do a little more to reach our target of 155 litres – a reduction of just two thirds of a bucket of water. Simple steps like shorter showers, turning off taps when brushing your teeth or watering the garden at the right time of the day will help us meet our target.

Working together we can all continue to enjoy Melbourne's famous lifestyle with enough water for our future.