Hero Image

Wetlands to make a splash in Berwick community
The Berwick community in Melbourne's south-east will enjoy a new wetlands as part of a $4 million Melbourne Water project to transform a part of Cardinia Creek Parklands North into an environmental asset.
Melbourne Water is collaborating with Parks Victoria and the City of Casey on the project, which will also see a 630-metre section of the southern reach Grasmere Creek realigned to divert stormwater into the new wetlands.
Construction is underway on site and expected to be completed by June 2023.
Parks Victoria is providing the land for Melbourne Water to carry out the project while the City of Casey will provide, in principle, 40,000 plants for future community planting day activities.
Melbourne Water's Acting General Manager, Waterways and Land, Emily Phillips said this project contributes to Parks Victoria's masterplan for the Cardinia Creek Parklands North by enhancing and restoring Grasmere Creek.
"The project will enhance the wildlife corridor through the Cardinia Creek Parklands and provide a shared path linking Inglis Road with Buchanan Road, Berwick for local residents and visitors to enjoy," Ms Phillips said.
"The site is also important with many cultural heritage features within the Parklands.
"The project also aims to improve floodplain connectivity, stormwater quality and habitat for Dwarf Galaxias, a vulnerable freshwater fish, through the creation of refuge pools."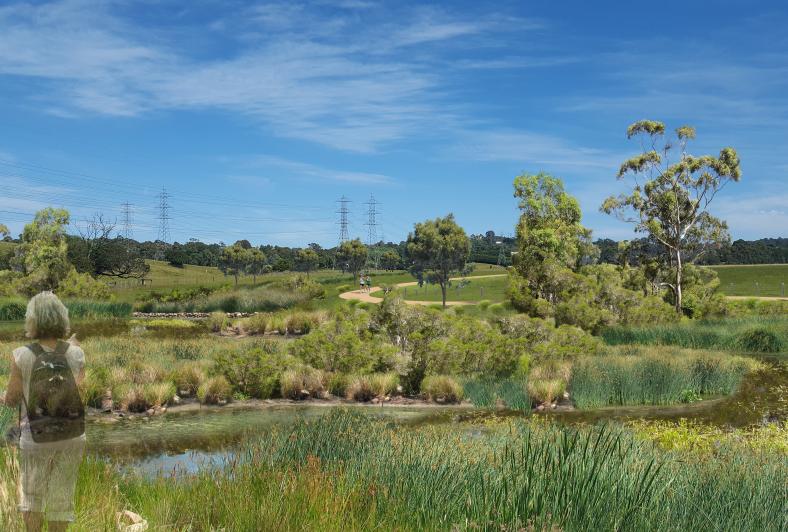 Parks Victoria's Area Chief Ranger, Cardinia Sandbelt, Darren Mitchell, said: "We are very supportive of this project and look forward to the benefits it will bring to Cardinia Creek Parklands, its resident wildlife and park visitors."
City of Casey Mayor Cr Susan Serey said the project will provide wonderful outcomes for the Casey community, better utilising this piece of land and ensuring residents, native wildlife and flora and fauna get the most out of this now, and into the future.
"This is a fantastic example of the local and state governments working together for the benefit of our community," Cr Serey said. 
"I look forward to being a part of this transformation of the Cardinia Creek Parklands North, which will help to further activate the site, providing recreational opportunities for walking and riding and nature pursuits.
"Casey has committed to providing 40,000 native plants to support the project, through the delivery of our revegetation strategy.
"This project will also see improved water quality and biodiversity along the stretch of Grassmere creek."