Hero Image
View from the fire's frontline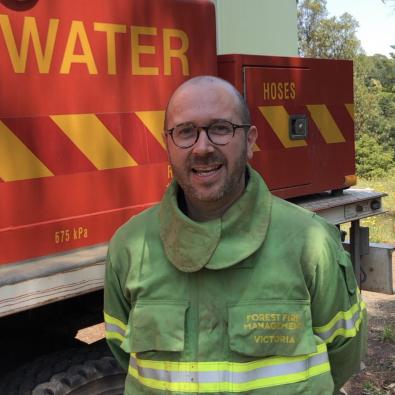 As a member of our corporate fire team, I was recently deployed along with 19 other fire crew on a special task force to the East Gippsland fire front.
The particular blaze we were dealing with had spread across an area of around 330,000 hectares and, despite some much needed rain leading up to my arrival there were fires still raging and sending off spot fires into previously unburnt areas of forest.
My regular role at Melbourne Water is in the Waterways & Land team. Being selected as a fire-fighter was an exciting challenge and something different to anything I'd experienced. It also helped me learn about other aspects of the business such as managing our water supply catchments and fire management.
Although I have previously participated in a planned burn at one of Melbourne Water's water supply catchments, this was the first time I had been deployed to a bushfire and not knowing what to expect I was somewhat apprehensive.
My nerves quickly disappeared though - the crew I was partnered with were very experienced and this definitely gave me the reassurance I needed to put my mind at ease and focus on each task at hand.
We all had clearly defined responsibilities and communication amongst the team was excellent. In the taskforce there was a Task Force Leader Jarrod Mitchell, Crew Leaders Sean Earl, Joel White and Phil Meddings and 16 fire fighters.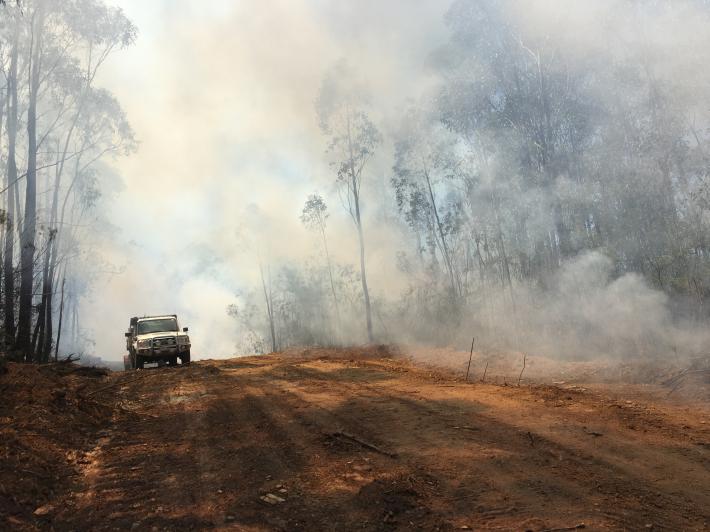 Our role was to monitor and contain emerging spot fires and keeping in regular contact with the rest of the sector to communicate any potential hazards or situational changes. Sometimes these fires were easily visible and at other times we were given GPS coordinates from local aircraft and asked to investigate particular areas of concern.
Our tasks also included off-siding earth-moving and harvesting machinery working at various locations to build containment lines, felling hazardous trees and some back burning to reduce fuel loads between the main fire and the containment lines.
We were operating as part of a much bigger incident being led by Forest Fire Management Victoria, through their Heyfield and Bairnsdale control centres. Our base was in Dargo, a little township in the high country surrounded by bushland and with multiple fire fronts around it.
The first few days were extremely hot, over 40 degrees with unpredictable winds and it was important to stay hydrated and keep monitoring the changing conditions. On the fourth day a huge storm blew in from the east, which provided some relief.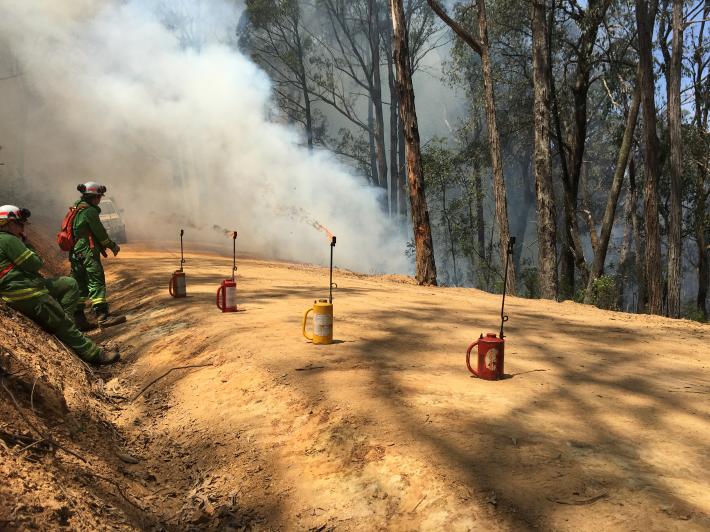 A short, heavy downpour was enough to subdue one of the fires we were tasked to manage, but it wasn't long before conditions dried and the fires had active running edges.
Bushfires are not uncommon in Australia and there are some people who live surrounded by that threat every Summer.
Seeing a bushfire up close is a very confronting experience and you can start to understand why people experience the strong feelings of fear, chaos and isolation when things don't go to plan and the smoke sets in.
There would be few people I know not impacted - in some way - by the current bushfires in Australia and I expect it will take a long time before those communities most affected fully recover.
I was glad to play a role, albeit a minor one, in helping to save one of the areas still fending-off the fires and showing our overall support to those people in their time of need.