Hero Image

Stony Creek plan gets favourable report card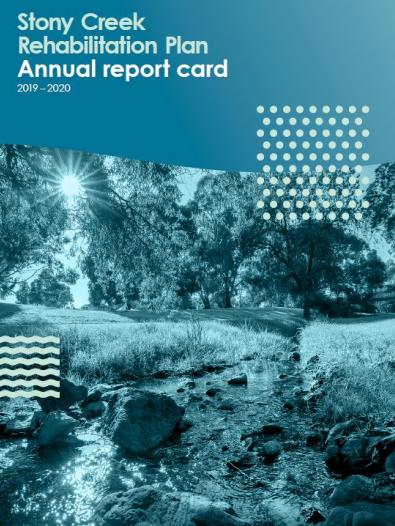 The decade-long program to revitalise Stony Creek from the devastating impacts of the 2018 Tottenham warehouse fire has reached a major milestone.
Melbourne Water has released the first annual report card for the Stony Creek Rehabilitation Plan which provides an update on key actions and progress during the plan's first 12 months.
Along with Melbourne Water, EPA Victoria, Maribyrnong City Council and local community groups have delivered a number of key projects that contribute to the rehabilitation of Stony Creek.
These include planting trees and shrubs along stretches of the creek, including at Cruickshank Park, building a new footbridge at Cala Street in West Footscray and providing educational signage along the creek.
EPA Victoria has monitored water and sediment quality in Stony Creek since August 2018. The results show that the surface water and sediment quality has significantly improved, with the creek within Cruickshank Park again safe for our community to enjoy. Ongoing monitoring of the area will continue.
Melbourne Water's General Manager Waterways and Land Kirsten Shelly has praised the work done by all stakeholders to achieve so much since the plan was launched.
"Thanks to local authorities and the community working together, there has been some great progress in the past year to restore, enhance and protect the health of the creek."
"These projects and actions lay a solid foundation for the long term rehabilitation of Stony Creek."
The Friends of Stony Creek Secretary Darren Bennetts highlighted some of the key projects that have improved the area in the past year.
"We love the new plantings and bridge at Cala Street and the connectivity it brings to this section of the creek. It really emphasises how access improves the feature and use of the creek corridor. The plantings look great and the rain we have had means they seem likely to thrive," Mr Bennetts said.
Committee member Clare Sheppard said the community can see the Stony Creek Rehabilitation Plan coming to life.
"It has been exciting to see the beginnings of the fruits of a strong long-term partnership between the authorities and community who truly value the immense importance of Stony Creek," Ms Sheppard said.
"The plan has inspired the community to explore sections of the creek that they have never visited before and to become actively involved the protection of the creek." 
Click here to view the Stony Creek Rehabilitation Plan first report card in more detail.