Hero Image
Powering towards net zero carbon emissions
Melbourne Water has announced an exciting plan to reduce our greenhouse gas emissions and address the challenges of climate change.
 Our Path to Net Zero showcases how we are taking action across every area of our business to protect Melbourne's precious water resources and infrastructure from the effects of climate change. 
Managing Director Michael Wandmaker said Melbourne Water has pledged to halve its emissions by 2025 and explore a path to reduce them to net zero by 2030.
"We have already implemented exciting technology and actions to help meet our targets - with future innovative projects slated and underway to bring us closer to net zero by 2030"  Mr Wandmaker said.
One example is the current construction of a new mini-hydro electricity plant at Melbourne Water's St Albans Reservoir site.
Once complete, the 400 kW plant will convert energy from the pressure and flow of water going into the reservoir to generate electricity. This electricity will then be fed back into the power grid and used to reduce our operating costs.
Two more mini-hydro plants scheduled to be built by 2024.
"We are also creating additional biogas generating capacity at the Western Treatment Plant which will boost its renewable electricity generation and will at times provide excess energy that can be returned to the power grid."
"Building on-site solar farms at the Eastern Treatment Plant in Bangholme and Winneke Treatment Plant to boost our renewable energy production are among other projects to help meet our targets," Mr Wandmaker said.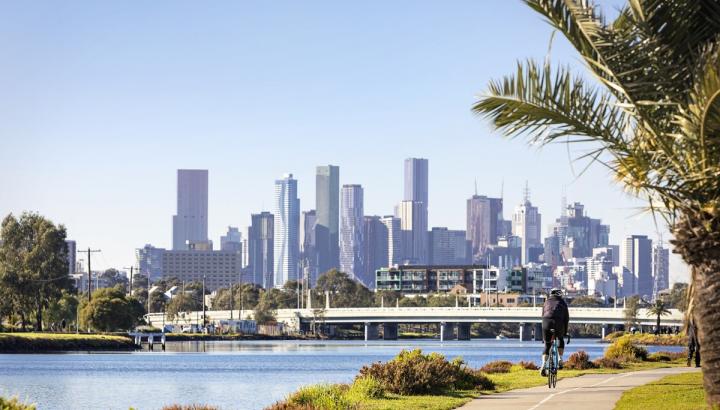 Other initiatives include transitioning to a fully electric car fleet, biogas capture at  Eastern Treatment Plant and a Six Star Green rating of Melbourne Water's Docklands headquarters.
Melbourne Water is listening to and responding to the expectations of our customers and community. We have a dedicated and world class team of future focused engineers, scientists and researchers working here to help us achieve our goal.
The work we do over the next decade is essential to ensure we continue to have a secure water supply, healthy waterways, and a reliable sewerage system and drainage network.
"By reducing our greenhouse gas impacts and generating more renewable energy, we are doing our bit to preserve Melbourne's liveability. This will be our legacy for our great city for generations to come.
"This is at the heart of our Path to Net Zero by 2030," Mr Wandmaker said.  
For more information about our projects and initiatives to reduce our carbon footprint and generate more renewable energy, visit Our Path to Net Zero page, or contact us.
Media: 9679 7004