Hero Image

From poop to park, how we're greening Melbourne's original sewage pipeline
In the late 19th century Melbourne was known as "Smellbourne" due to the stagnant drains and cesspits around the city.
The construction of the Main Outfall Sewer, affectionately referred to as the MOS, played a pivotal role in shaping the lives of Melburnians.
For decades it took sewage away from the city to what is now known as the Western Treatment Plant in Werribee until it was decommissioned in the early 1990's.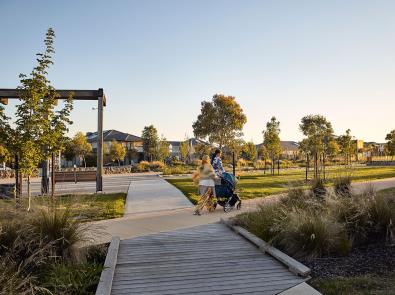 More than a century later this decommissioned sewer is once again shaping the lives of Melburnians.
The Greening the Pipeline initiative is aiming to transform this 27km stretch of heritage-listed pipeline, which runs alongside the Federation Trail bike path in Melbourne's west, into a parkland.
The vision is to create a vibrant space that will connect communities and provide a unique space for people to meet, play and relax.
Watch this video for a recap and the impacts it has had to date:
If you're keen to learn more about this project, a tour is being held along the first section of park that's been transformed at Williams Landing on Tuesday 17 March between 10am and 11am as part of Melbourne Design Week.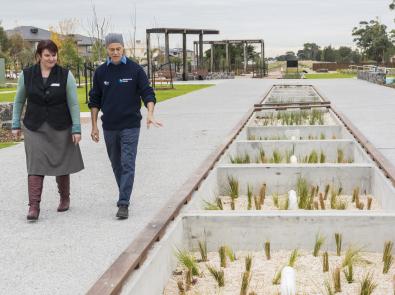 Hosted in conjunction with Open House Melbourne, the one-hour tour of this 100m of reserve will explore the history of the site and discuss how redesigning the sewer is helping to improve the lives of a new generation of Melburnians.
Click here to book your place!  
Greening The Pipeline project is a partnership between Melbourne Water, Wyndham City Council, VicRoads and City West Water, and supported by Greening the West.
Transforming Old Into New

The Greening the Pipeline initiative aims to transform the heritage-listed Main Outfall Sewer pipeline reserve into parkland