Hero Image

Now's a good time to take a look at the Western Treatment Plant – from your couch!
We are largely living in a virtual world right now which is a great opportunity to take an online personalised tour of one of Melbourne's most intriguing places: the Western Treatment Plant, (WTP).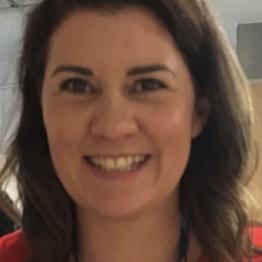 Manager of the Plant, Dr Kirsten Shelly explains.
"From your couch, you can now view our new and incredible virtual experience of the Plant – from century-old paddocks to bubbling sewage treatment ponds, 360-degree views, videos explaining the treatment process and plenty of other interesting facts. This place doesn't just treat more than half of Melbourne's sewage (550 million litres worth), it's almost the same size as Phillip Island and is a wildlife and environmental powerhouse. 
"When it comes to energy, WTP is virtually self-sufficient. It runs on energy that is captured during the sewage treatment process by combusting biogas, which is captured under enormous  lagoon covers bigger than the size of the MCG.
"This biogas is used to meet nearly all of the WTP's electricity needs. It generates 71,500 megawatt hours of renewable energy every year, which prevents 87,000 tonnes of carbon dioxide entering the atmosphere. Sometimes the plant produces more energy than it uses, so this excess electricity is exported to the electricity grid to offset usage at our other sites.
"More than 30 billion litres of recycled water is produced at the WTP every year.
"We do this by treating sewage using a series of large ponds, called lagoons — the largest of which can hold 600 million litres. Sewage flows slowly through anaerobic  followed by aerobic lagoons, gradually becoming cleaner as bacteria breaks down the organic material in the water. The first lagoons have large plastic covers - about four times the size of the MCG, which are designed to keep out oxygen. This creates an environment where certain bacteria thrive. 
"Western Treatment plant is a bird and birdwatcher's paradise. Many birdwatchers consider the WTP to be the prime birdwatching site in Victoria and in summer we have more than 100,000 birds (including many rare species) descend. There was much excitement and global media interest at the sighting of the rare tufted duck here recently and bird lovers flock from around the world to visit. Our records show almost 300 species of birds recorded here from south-eastern Australia, east Asia and as far as Siberia. The plant's lagoons, grasslands and coastline provide an ideal and varied habitat for birds with a permanent water supply, plenty of food, and little interference from humans. WTP was declared an internationally significant wetland for waterfowl in 1982 under the Ramsar Convention."
Take a first-hand look and learn a bit more about this amazing place right here in Melbourne. Find the WTP virtual tour in the Community and Education section of our website.