Hero Image

New technology to target pollution problems in our waterways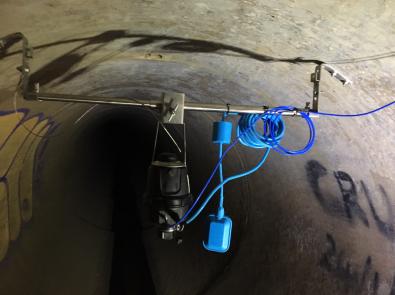 In an Australian first, real-time monitoring of an industrial stormwater catchment is being trialled by Melbourne Water to address industrial pollution flowing in to Dandenong Creek, the site of a high profile foam pollution event in November 2017.
"Following the foam spill the community, Melbourne Water and the Council were keen to find a solution that discourages spills, and if one were to occur enables a swifter response and helps to identify offenders," said Mr Heath Baker, Senior Planning Engineer from Melbourne Water.
Melbourne Water has partnered with Monash University, South East Water, Knox Council, EPA Victoria and First Friends of Dandenong Creek for the trial that both adapts existing and uses new technologies.
"The long term prospect is to have an automated system that alarms as soon as an 'abnormal' event occurs. This would allow crews to respond more quickly and to help identify the source of the contaminant," said Mr Baker.
The system will help monitor infrastructure and raise awareness of best practice for industrial businesses to reduce pollution.
"Ultimately, a system such as this also should assist with prosecution of those who pollute our waterways."
Seven Advanced BlokAid® loggers (developed by South East Water for use in sewers) and 25 Arduino loggers (developed by Monash University) have been installed in drains and in the creek under the industrial estate in Bayswater, in Melbourne's east. These provide data in real time that can detect, track and source pollution events.
The Advanced BlokAid® units are an ultrasonic device attached within Melbourne Water's trunk drainage network. The units also have H2S and VOC gas detection capabilities.
These units can detect flow within the network that does not correlate to rainfall events helping to trace where suspect flows originated from. The Arduino loggers identify the pollutants in the water, helping to identify the pollutant discharged.
"We're very excited about the prospects for this technology and hope it can be installed in other industrial areas," said Mr Baker.
"Melbourne Water has worked with the local community to significantly upgrade Dandenong Creek and it is now a popular local amenity, recently winning two Australian Water Association awards for the Enhancing Our Dandenong Creek program, of which the pollution detection and prevention project is part of.
Reducing pollution in to it and other waterways is always a high priority and we hope this technological solution can help us to do this."
Media: Catherine Garrett 0429 219 084