Mothers matter in the workplace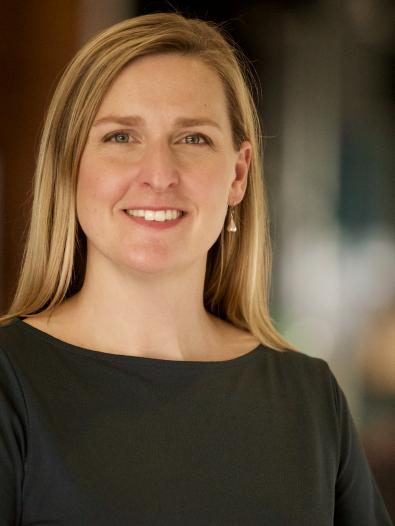 Returning to work after parental leave can be a daunting experience.
For the parent there's the new challenges of nailing the home /work juggle and the likelihood that the job they return to won't look exactly the same as the job they left. Employees can experience a number of challenges, including stereotypes such as they'll be less committed and not able to focus on work when requesting flexible work arrangements. 
For Melbourne Water's Joanne Thom – a Waterway Manager – her return to work late last year after the birth of her third child was the opposite experience – a positive one! She says she has been well supported to return to the career she loves and is thriving in her Management role at Melbourne Water. For Joanne, communication was key.
"Often when you're caring for a baby and small children you can lose confidence and feel isolated and out of touch with your colleagues and workplace".
 "Whilst I was on leave Melbourne Water instigated consistent, positive communication, coaching and planning to support me. 
"I was invited to face to face briefings from Senior Leaders at Keeping in Touch events for parents.  At those events it was fantastic to have my baby in the childcare provided on site, in the room next door, which gave me the time to meet with my Managers and colleagues.
"I could retain my mobile phone which meant I could choose when (and if) I wanted to access my work emails and keep up to date on things going on. My managers invited me to attend meetings to be updated on changes in the workplace - and I could access up to 10 paid keeping in touch days to cover these activities," Ms Thom said.
As well as this - all parents at Melbourne Water can access the Grace Papers suite of online training tools, designed to enable employees to effectively plan their transition onto parental leave and back into the workplace following parental leave. Professional career coaching delivered by Grace Papers gender equality experts is also supplied, to help returning staff create a work plan that best fits their individual goals, home life and their managers' expectations.
While Melbourne Water has prioritised and implemented a Diversity and Inclusion Strategy, including actions that support parents to return to meaningful and flexible work whilst raising their family – this is not always the case at workplaces  – but thankfully - times are changing.
The recent passing of the state government's Gender Equality Act 2020 (2019)  is hailed as  a landmark step in addressing discrimination and gender barriers at work. 
The Act requires public sector organisations, universities and local councils to develop and implement Gender Equality Action Plans every four years – including providing data on the current state of gender equality in their organisation and planned actions to achieve workplace gender equality. Their progress will be reported on every two years – with results made public for accountability and transparency.
 Joanne Thom welcomes the Act. 
"This is a great leap forward for women - and men - in the workplace. It is recognition for women across a whole raft of workplace areas and acknowledgement that our careers, our progression within workplaces and the importance of flexibility and support in returning to work are acknowledged.
"Any improvements to workplace conditions that help to support women and families in managing their careers, achieving progression and improving our experience within workplaces can only be a positive change.  It is great to see the public sector leading this cultural change which shows that flexibility and support in returning to work really do matter.
"But it's also about balancing the expectations of care more equally between the genders, and breaking down barriers in workplaces.
"My next career goal prior to taking leave was to move into a different position at Melbourne Water.
"I have transitioned to a new role which allows me to use the skills and experience I have developed over my 15 year career at Melbourne Water.
"I found that having a specialist career coach provided by Melbourne Water whilst on parental leave helped me to identify my values and priorities for returning to work.  It helped to boost my confidence and has helped me return to a role that works for my family and for my career".
"I hope that unlike my grandmother and mother who faced significant challenges in returning to paid work after marrying or having children - that for my children - this Act  ensures accountability for organisations to provide equitable workplaces for women and workplaces where career opportunities are for everybody."