Hero Image

Milestone for Stony Creek with launch of final rehabilitation plan
A year since chemicals from a West Footscray industrial fire contaminated Stony Creek, Melbourne Water has released the final Stony Creek Rehabilitation Plan for the much loved waterway at an event to thank the community for their input and support.
Melbourne Water's Executive General Manager Service Delivery, Dr Nerina Di Lorenzo, said the final plan directly reflected feedback received through a community-led process.
"Waterways are central to their communities. The Stony Creek community have been involved in developing this plan every step of the way. I thank the community and other stakeholders for their input.
'The Stony Creek Rehabilitation Plan identifies long term and sustained actions that span recovery to active rehabilitation of the creek and its surrounds. As a ten year strategy, it establishes the foundation for rehabilitation to help bring the community's vision for Stony Creek to life," Dr Di Lorenzo said.
While being led by Melbourne Water, the plan has been jointly developed with the community, EPA Victoria and Maribyrnong City Council, and is in line with the Healthy Waterways Strategy.
Melbourne Water has been carrying out recovery works as safely and efficiently as possible and has appreciated the amazing support and input from the Stony Creek community.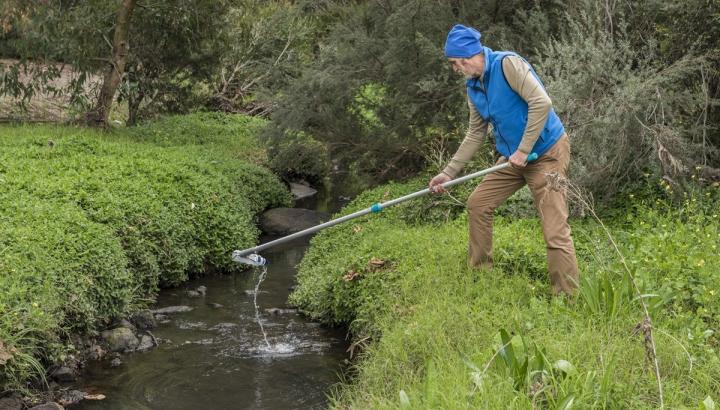 'Melbourne Water and our partner agencies are committed to rehabilitating Stony Creek following the 2018 West Footscray warehouse fire.
'As the caretaker of Melbourne's waterways, Melbourne Water understands how valued Stony Creek is to the local community, and how passionate people are about its recovery and rehabilitation,' Dr Di Lorenzo said.
 "We have worked with the local community and partner agencies to develop a plan to support the long-term rehabilitation of Stony Creek, making sure it aligns with community values, aspirations and expectations." 
"This plan identifies long term and sustained actions that span recovery to active rehabilitation of the creek and its surrounds, including an aspirational community vision for Stony Creek."
 
Media: Catherine Garrett 9679 7004