Hero Image

Melbourne Water recognised on the prestigious 'Best Places To Work List'

Melbourne Water is honoured to be recognised as one of Australia and New Zealand's Best Places to Work on the 2021 AFR BOSS Best Places to Work List.
The prestigious annual list, published by The Australian Financial Review and BOSS Magazine, is based on a rigorous assessment process managed by Australia's leading behavioural science consultancy Inventium.
Melbourne Water ranked eighth in the Government, Education and Not-for-Profit category from nearly 1000 nominated organisations across Australia and New Zealand.
Melbourne Water was recognised for our achievements in innovative work practices that drives flexibility, equality, diversity, inclusion wellbeing, learning and development.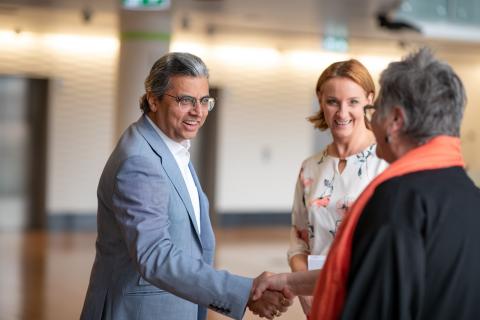 Managing Director Michael Wandmaker said it's an honour to lead an inspiring and motivated workforce.
"Everyone who works at Melbourne Water shares the same vision to deliver great outcomes for the environment and the community we serve," Mr Wandmaker said.
"I'm proud that we have such a positive and inclusive workforce and that our employees feel supported.
"I see the passion in my team to make an impact in whatever role they play within our organisation every day.
"To be named among the Best Places to Work in Australia and New Zealand is a huge accolade for Melbourne Water."
The assessment was made up of a staff survey and a written submission, with questions relating to policies, practices and programs that exist within our organisation to support and get the best out of our employees.
The methodology is underpinned by Inventium's Workplaces of the Future framework, which identifies ten key factors that are critical to employees feeling motivated and engaged at work and is supported by extensive research.
Click here to visit the full list of the 2021 Best Places To Work.
Media contact: Bradley Green – 0429 407 152