Hero Image

Melbourne Water goes up the creek to create new wetlands for Berwick community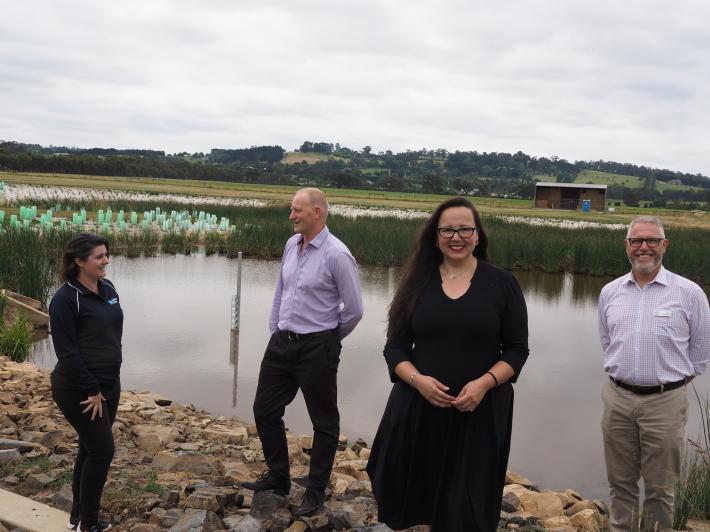 The first stage of a $4 million project to transform vacant paddocks into a thriving community asset in Melbourne's south-east is complete - with new wetlands built by Melbourne Water now open for all to enjoy.
The Grasmere Creek wetlands, at Berwick's Cardinia Creek Parklands North, will deliver environmental benefits – including better water quality and floodplain connectivity and provide valuable open space for locals to use.
Melbourne Water took three months to construct the wetlands supported by Parks Victoria, who provided the land, and the City of Casey, who are donating 40,000 plants for future community planting day activities.
Melbourne Water's General Manager, Waterways and Land, Dr Kirsten Shelly said Grasmere Creek is a highly valued waterway within the Cardinia Creek catchment.
"It's known for its significant plants and animals, including the rare and threatened Dwarf Galaxias fish.
"The new walking path linking Inglis Road and Buchanan Road is now is finished and open to the public. We are looking forward to seeing this wetland come into its own and thrive," Dr Shelly said.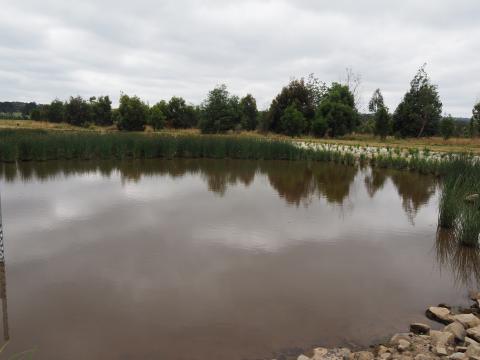 As part of the project - a 630-metre section of the southern reach of Grasmere Creek has also been realigned to divert stormwater into the new wetlands. This will help to remove up to 80 per cent of sediment, significantly improving the creek's water quality which, ultimately, flows into Western Port Bay.
Restoring Grasmere Creek is part of Parks Victoria's masterplan for the Cardinia Creek Parklands North and also a priority area under Melbourne Water's Healthy Waterways Strategy for the next decade.
City of Casey Manager Sustainability and Waste Michael Jansen welcomed the completion of stage one of the initiative.
"The new wetlands will enable the Casey community to make much better use of this space," Mr Jansen said.
"These works also support the delivery of Council's Biodiversity Strategy and our ambitions to create a greener community
"We can't wait to see the positive impact this has for not only residents, but the local wildlife who also call this wetlands home."