Hero Image

Kids Teaching Kids – an environmental vision for the future.
It's on again – virtually!
Around 2,000 students from across the country will meet online on Monday November 30th for the annual Kids Teaching Kids Conference.
This year's theme is 2030 Vision: Rehabilitation where students will focus on creating climate solutions and discuss how to rehabilitate damaged environments.
Melbourne Water is a main sponsor and great supporter of the event – now in its 14th year.
General Manager of Waterways and Land Dr Kirsten Shelly, said the conference provides a wonderful chance for students to explore new ideas, share knowledge and be inspired.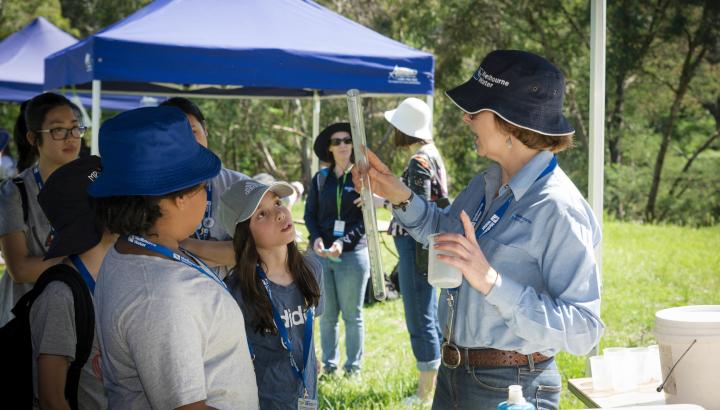 "Melbourne Water has a great role working with the community and the next generation to help us all understand where all those drops of water go – because every drop does count.
"It's because of the passion of our young people that I know that the future of the environment is in good hands."
"The students' presentations and projects will be fascinating to see - in particular how they tackle the challenges that impact all of us like population growth, climate change and increasing urbanization," Dr Shelly said.
The virtual conference offers student-produced workshops and performances, educational resources and links to lesson plans from Earthwatch Australia and Kids Teaching Kids partners, such as Melbourne Water.
There will be interactive school challenges, environmental ambassador keynote speakers, live performances and student emcees.
These future environmental leaders will be representing over sixty schools.
For Melbourne Water the Conference is an opportunity for the next generation to tell us what actions they'd like to see happen to help ensure a more sustainable future for our planet.
We will be listening!
Media Catherine Garrett : 0429 219 084.  Photo taken at 2019 KTK event, pre coronavirus (COVID-19).