Hero Image

High school students turn engineers 'on the job' at Melbourne Water supplier
Two budding female engineers from Dandenong High School will use their learning from home this term to reflect on a work placement at Melbourne Water's supplier CMP Consulting Group.
The pair spent a week 'on the job' earlier this year and gained valuable first-hand experience at designing a major water asset using 3D computer- aided design tools.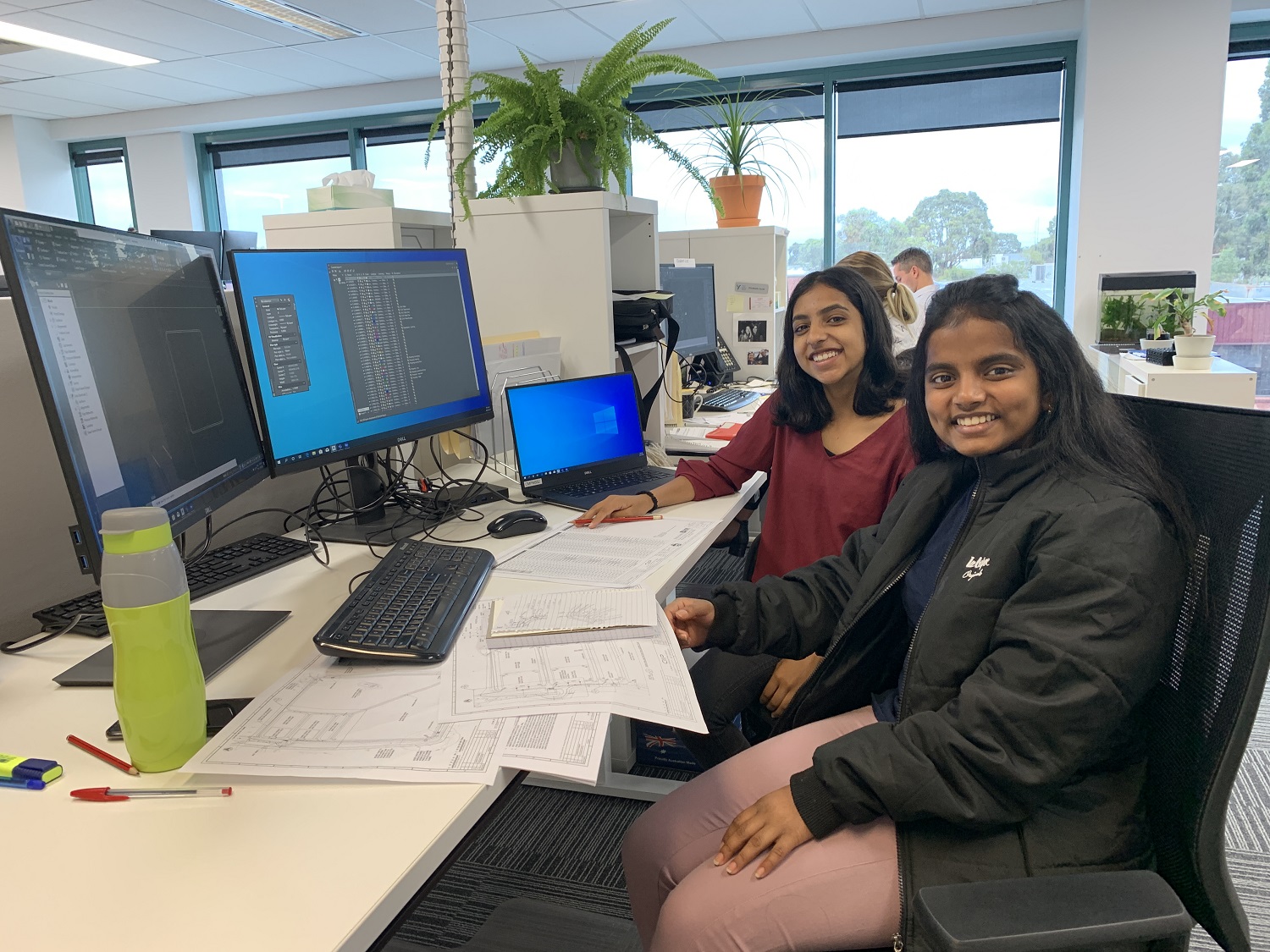 Year 10 students Hamsa and Divana's work experience in Term One comes off the back of an innovative program supported by Melbourne Water called Gems in STEM.
The initiative aims to address the decline in secondary students - especially young women - taking up STEM (Science, Technology, Engineering and Maths ) subjects.
The drastically low stats on the numbers of boys and girls doing advanced maths in Years 11 and 12 has been declining for years.  
Research shows less than 7 per cent of girls and 11.5 per cent of boys are doing the advanced maths needed for engineering and science – two professions crucial for the long- term sustainability of the water industry.  
Addressing this shortfall directly as part of the Gems in STEM program, Melbourne Water engineers work closely with Melbourne schools to explain to students what a career in engineering and science can look like in the water sector.
These first-hand accounts of the work opportunities available to the next generation is helping to dispel the myths that STEM jobs are only about hard hats and geeks – and actually a pathway to a breadth of meaningful and creative career options.
Gems in STEM founder Soyun Punyadasa says the program was run by CMP Consulting Group - a specialist water engineering consultancy and one of Melbourne Water's service providers.
"The program has prompted Year 10s to get a taste of what a job in the industry would look like – doing work experience – including at CMP Consulting and Melbourne Water.
"Many of the students we see and speak with have never considered how exciting a career in engineering or science in the water sector could be. Hamsa and Divana have had a fantastic first-hand look and experience at that during their Term One work placement.
"The program has literally changed the course of many young people's career aspirations and directions and got them interested in and excited about a career in STEM," Mr Punyadasa said.
Gems in STEM has reached more than 1000 Year 10s across seven schools. Given the current COVID-19 home learning situation, CMP Consulting and Melbourne Water will continue working with schools for 2020 to see how video conferencing can be used to deliver the program.
A focus will be on the vital role that engineers and scientists play in the water sector as data from past sessions shows less than one per cent of the students involved had prior knowledge of this.
If you want to find out more about career opportunities at Melbourne Water please visit our Careers page.