Hero Image

Helping Yering Backswamp thrive with Water for the Environment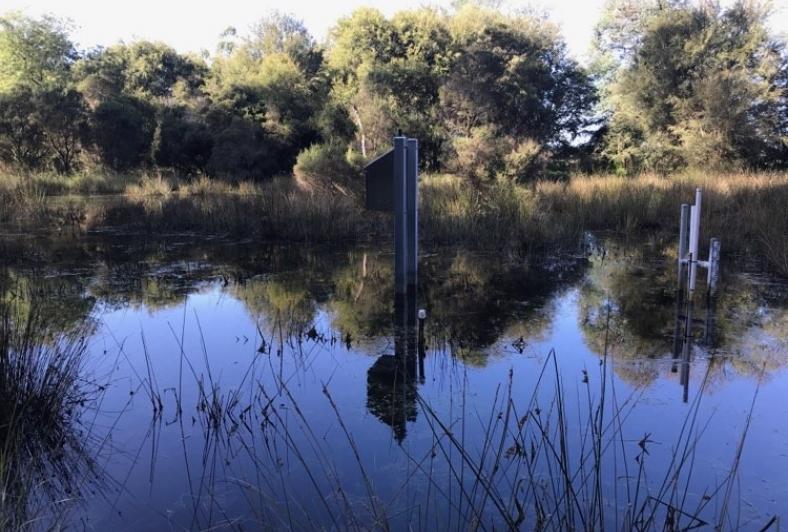 Yering Backswamp is one of the most intact areas of remnant  wetland vegetation in the middle Yarra.
It boasts 12 ecological vegetation classes - seven of which are endangered, including Aquatic Herbland and Swamp Scrub. A whopping 180 indigenous flora species have been observed at the site, including 17 significant species such as the Australian Basket-Grass and Austral Lady-fern.
Melbourne Water's Acting Environmental Water Resources Delivery Lead, Josie McGushin says delivery of water for the area is vital to its preservation.
"Delivery of Water for the Environment to this important wetland supports the survival and recruitment of significant flora species, while providing opportunities for frog breeding," Ms McGushin said.
"We started the watering event last month and will monitor and maintain the wetland at a water level of approximately 60cm until November."
This diverse and species rich ecosystem has seen significant changes to its hydrological regime during its history.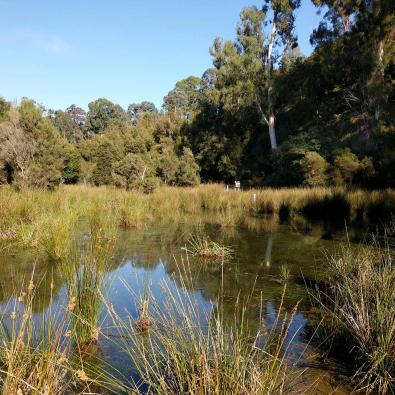 Having received inflows from the adjacent Maroondah aqueduct for many years, it adapted to wetter conditions. However, reduced river flows and a drying climate has seen a significant reduction of water inflows.
"To fill Yering Backswamp, naturally, from overbank flows from the Yarra River has become much harder. The lower water levels and shorter filling periods pose a risk to the  health of its significant vegetation and habitat," Ms McGushin said.
The site was investigated in 2013 to understand its environmental water requirements and to design and install a watering solution.
In 2015 a small pipeline was constructed to gravity feed water from the Maroondah aqueduct to the wetland by simply opening a valve. Yering Backswamp then had a comprehensive review in 2018 based on vegetation monitoring data undertaken from previous years.
Recommendations were made for environmental water delivery at the site for the next five years - this current watering event among them. The water comes from the Yarra's Environmental Entitlement, held by the Victorian Environmental Water Holder and delivered by Melbourne Water on their behalf.
Water is delivered each year during May through to October and then allowed to draw down during November, helping to ensure the preservation of this unique wetland for years to come.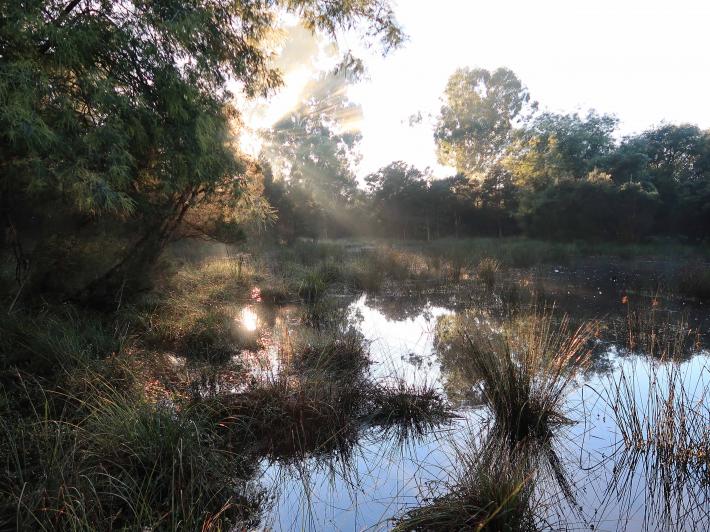 Water For The Environment

Learn how the water in our rivers, creeks and wetlands is managed to balance human and environmental needs.