Female firefighters taking the frontline in fire season
"It's damn hard work and sometimes it's not that pretty." Renelle Verkes is Crew Leader at Melbourne Water's Warburton firefighting depot.
The mother of two said what began as a casual position in Melbourne Water's seasonal crew evolved into a rewarding fulltime leadership role.
"I've been a firefighter for 31 years. I get a lot of job satisfaction out of the work that we do, the camaraderie and working close to home," she said. "I've worked my way up the ranks with the support of my mentors and team mates and I can honestly say that I love getting out of bed every day for this career.
"Don't get me wrong, when you're out there on the job it's hot, it's dirty, you've got sweat pouring off you, and you're working your backside off. It's bloody hard work – but I wouldn't have it any other way."
Melbourne Water's latest recruitment drive is seeking 43 seasonal firefighters for the upcoming fire season with a focus on more women in the ranks. Last year, female firefighters made up around 30 per cent of Melbourne Water's total firefighting team.
Charmaine Quick, Executive General Manager Service Delivery, said the business had in recent years sought diverse candidates across all positions, with a focus on increasing the number of female applicants for the firefighting roles.
"Supporting and empowering a diverse workforce is a key focus for our business," she said. "Historically roles like firefighting were seen as a male dominated occupation, but there are no barriers for those who are wanting to commit to this kind of meaningful work."
"We have changed the way we conduct recruitment campaigns for these roles in recent years by using different channels including social media. We want to see more female applicants and even-out that gender balance so that our firefighting teams continue to be representative of our community."
The roles can be challenging, with rostered work from November 2018 to April 2019 covering fire suppression and first responder duties near water supply catchments, as well as land management, water supply and general maintenance.
Melbourne Water's firefighters work alongside other agencies including DELWP, Parks Victoria and VicForests.
"We come together to work as one," Ms Verkes said. "A lot of people might not know that Melbourne Water has firefighters, but it's a great career opportunity. Our job is to reduce the risk of fire, contain fire outbreaks and manage any environmental impacts by being part of a team that is able to respond to fires in the catchments quickly."
Last year Melbourne Water received 104 applications across its three firefighting depots at Healesville, Warburton and Thomson.
"We absolutely want people that want to be here for the right reasons. If you have the required fitness, live nearby, want to work as part of a close-knit team and provide meaningful services to your community then you should be here."
All prospective team members are required to pass a range of medical and fitness tests and a strict rule on living within 20 minutes of the Warburton and Healesville depots, and within 30 minutes of the Thomson depot.
For more information on Melbourne Water's career opportunities visit: www.melbournewater.com.au/about-us/jobs-and-careers/seasonal-firefighters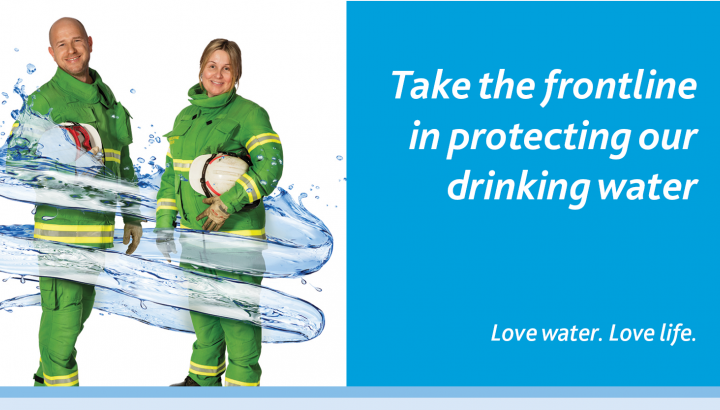 Media contact
Caitlin Rode, Senior Media Advisor. Ph. 03 9679 6742