Embedding a generative safety culture, with Professor Patrick Hudson
This month, international safety expert Professor Patrick Hudson visited Melbourne Water to help assess our progress toward embedding a generative safety culture. He capped his visit with an industry evening hosted by Melbourne Water's General Manager Safety, David Tregoweth.
On Wednesday 6 November, Professor Hudson, an acknowledged expert in the fields of developing safety cultures and assessing the state of an organisation's safety culture, shared his expertise at the Melbourne Water-hosted industry evening.
Over 70 directors, safety managers, occupational hygienists, ergonomists and lecturers from RMIT University, the University of Melbourne, Monash University and La Trobe University, came to learn how to develop a better safety culture.
On the night, Professor Hudson took us through the generative safety culture ladder model, explaining how organisations move from an attitude of 'Who cares as long as we're not caught?' to a culture where each person is trusted and accountable for their actions, and safety becomes part of our DNA.
The group then had the opportunity to engage in a lively question and answer session.
'I have heard Patrick speak a number of times but this format was much more engaging. It was very timely for me as today I took our new strategy to our executive for sign-off so I peppered my pitch with some of Patrick's thinking,' one guest said.
'It was really generous of Melbourne Water to freely share for the betterment of safety across the state,' another guest added.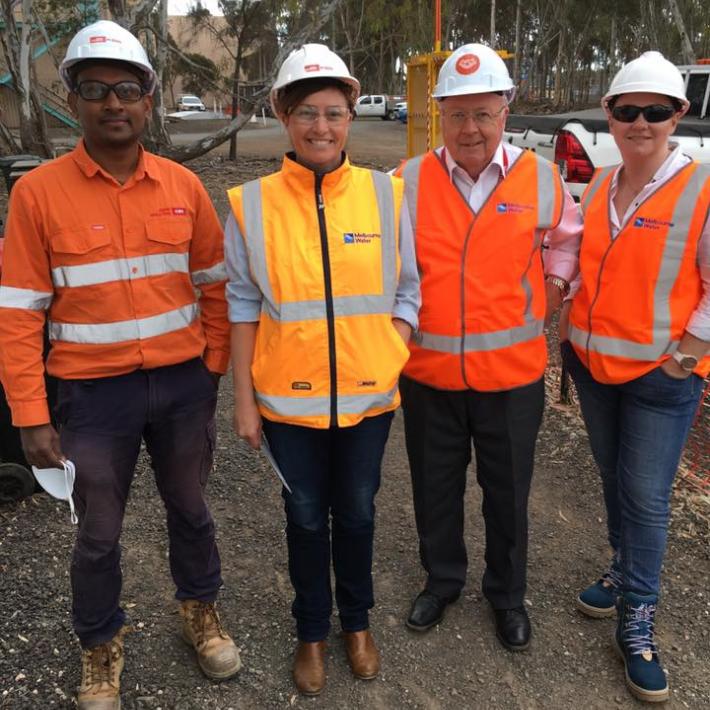 Some of the key learnings from the night:
Managers need to trust their people to do a task to the standard prescribed and employees need to trust that their managers will get them the resources they need to do their job.

In the regulatory environment in which we operate, you need procedures but in a generative culture they are fit for purpose and always being reviewed to ensure that they are sharp, to the point and reflect what is happening in practice.

Benchmark against organisations outside your own industry sector that makes your performance look mediocre and ask what you can learn.

Leaders visiting sites need to ensure that they are interested in finding out what is really going on and not just ticking a box to say that they have visited.

Seek out 'bad news' so that you never have to say 'I wish you had told me that earlier'. Bad news like that is an opportunity for an organisation to resolve or rectify.
For more information, join the conversation on LinkedIn or Twitter.