Hero Image

Elders' talk inspired Cindy's quest to learn own family history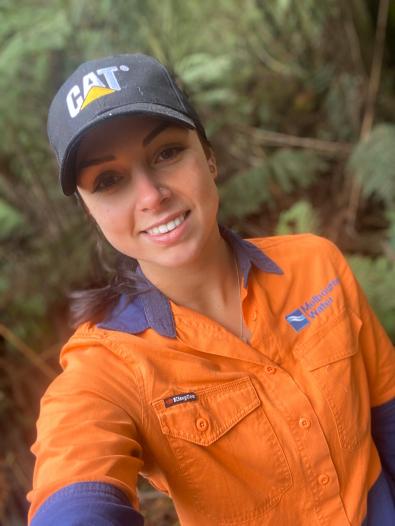 Melbourne Water is proud to support 2020 National Reconciliation Week, which runs between May 27 and June 3, and this year's theme `In This Together' has never been more appropriate.
We are an organisation which values a working environment based on respect and we recognise and understand the important connection that Aboriginal and Torres Strait Islander peoples have with the land and waterways.
Cindy Mills, who is a proud Wiradjuri woman from New South Wales and pictured right, works in our Natural Resource Management team and shares her reflections on National Reconciliation Week.
What does National Reconciliation Week mean to you? It's a time for reflection on what we as people have achieved over the past 50 years, but to also highlight the opportunities which still exist to build positive, respectful relationships between indigenous people and other Australians. It's an opportunity to highlight the wonderful and rich culture and heritage that Aboriginal and Torres Strat Islander Australians bring to our history.  
Can you tell us a bit about your culture and how you were taught that growing up? Until recently my family didn't really know what tribe we originated from so I've only really started to learn about it in the last few years. When I started secondary school I really began to embrace my culture after hearing a talk from Aunty Joy, one of the elders. I was fascinated by what she was saying so I started to look into my family's heritage and I found out that we came from one of the largest mobs in New South Wales, out near the Blue Mountains. I learnt a lot more about who I am and where I had come from, who my ancestors were and what my culture means to me. I'd love to go to the Blue Mountains one day and take a tour with my brother, Adam, around where our ancestors are from. That would be special. I've also started to paint and I have a page on Instagram where my artwork (pictured) is for sale.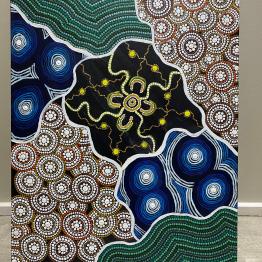 The theme of this year's NRW is `In This Together' – how does this relate to your every day role with Melbourne Water? I'm also a member of Melbourne Water's fire crews so working as a team and watching out for your colleagues is extremely important, especially when you're out on a fire line. If someone is feeling a bit down or not 100 per cent, you're always there to lend a helping hand or a shoulder. Like our team comes together to achieve a common objective, National Reconciliation Week is an opportunity to remind all Australians that everyone has a role to build respect and understanding and shape a better future for us all.
How proud are you of Melbourne Water's commitment to reconciliation and celebrating the culture of Aboriginal and Torres Strait Islander people? I love the fact that we're including/employing Aboriginal and Torres Strait Islander people into the projects and services and that we are making National Reconciliation Week an important focus, as its important to our people.
How will you be celebrating National Reconciliation Week? By educating people, my colleagues and friends and talking to them about why it's important to my people – and also teaching my little brother Tyrone about our culture.